All Round Protection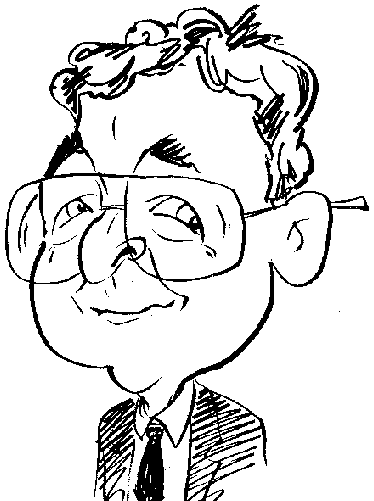 One of the first names that spring to mind when considering the subject of computing security is that of Norton with its range of anti-virus and Internet security titles.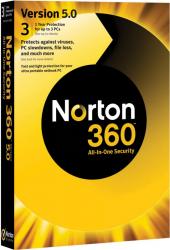 click image to enlarge
The launch of the latest version of the company's Norton 360 product was an event that I had planned to attend. However, despite arriving at the correct location at the designated time, the security was such that that I was unable to find the actual event in the vast expanse that is the Westfield shopping centre in London's Shepherd Bush. Fortunately my wasted early morning excursion was subsequently rewarded with the arrival of the software which forms the basis of this review.
Norton 360 version 5 is the latest edition of Norton's All-in-One or all-round security software providing one-year protection for up to three computers. Installing the software, requiring the entry of a 25-character serial number, is straightforward and relatively quick. The software even managed to handle the presence of an earlier version of the product without the need for any intervention of my part. You will need to activate the software by providing a valid email address while online so that an account can be set up for the user. A system restart will be required to complete the installation.
By default this Norton software places a gadget on your desktop providing status feedback informing you if you are secure, require attention or are at risk. If you are not connected to the Internet for any reason then this gadget could display a false status reading. This gadget can also be used to access the main Norton interface which divides the software's functionality into four main areas. These areas are categorised as PC Security, Identity Protection, Backup and PC Tuneup.
As your mouse cursor hovers over each of these clearly identified sections of the interface, a list of tasks and features covered will be displayed. For instance, PC Security's list contains View Details, Run Scans, Run LiveUpdate, Manage Firewall and Run Norton Insight. When viewing details, you are provided with a list covering the software's main features along with brief one-line descriptions and status information that can include when the task was last run.
Scans, which can be quick, full or custom, can be aimed at your computer, a specific file or group of files plus links and URLs that are available on your Facebook profile. A tabbed interface allows you to quickly switch between program and traffic rules, intrusion and browser protection, and advanced settings for your Firewall. Norton Insight provides trust levels and resource usage feedback on running processes.
LiveUpdates are run automatically to download new definitions when they become available. You can also run LiveUpdates manually at any time with any subsequent downloads being installed automatically. When testing this particular feature I did encounter a problem. Every time I instigated a LiveUpdate, the final 0.09MB of the download failed to complete. This failure concerned the Smart Virus Definition x64 files.
Running the One Click Support feature claimed to have corrected the problem. However the same problem occurred when I retried LiveUpdate. The solution, if that is the correct word, was brought about by leaving the system running but unattended while waiting for a response from technical support. Checking the system, a little later, revealed that LiveUpdate was now running smoothly with no problem occurring. I am totally at a loss as to what caused the initial problem or how it resolved itself.
The Identity Protection section offers features to protect you while surfing and will warn you if you are about to access a fraudulent Web site. You also get an Identity Safe for storing address, logins, passwords and credit card numbers so that they are safe from unauthorised access.
The software Backup section contains tools to backup and manage backup sets. It is not meant to be a total backup solution but is aimed at family photos, videos, downloaded music and important personal documents. You are given 2GB of online storage free as part of the package and can purchase more space if required. Data stored online is encrypted.
As well as offering various security options, Norton 360 has some tune-up features. It can optimise your hard disk and clean out unwanted clutter. It will target areas such as Internet Explorer and Windows temporary files. It also tends to throw its hands up in disgust if you have too many applications installed on your system. A Diagnostic Report will provide information about various elements of your system including operation system, hardware, resources, installed programs and network connectivity.
Apart from my initially problems when running the LiveUpdate feature, Norton 360 proved to be perfectly capable of providing all-round protect. It is straightforward to use and is not too intrusive in the demands it makes on your system as it carries out its major tasks in the background. System requirements call for a 300MHz processor, 512MB of RAM, 300MB of hard disk space running Windows XP SP2 and later. While its recommended price tag is £61.17, I have seen this product available for £43.
http://buy.norton.com/estore/mf/productDetails/productSkuCode/21148330/