Roxio Creator 2010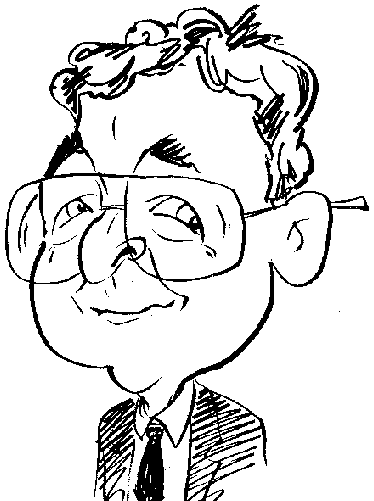 Review controls
Nero and Roxio have been competing for domination of the disk-burning marketplace for several years. Both companies have added feature on feature with the result that the original disk burning facility could be regarded as a minor function.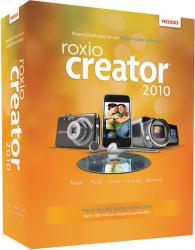 Naturally this latest version of Roxio's flagship product comes bearing the Windows 7 logo and supports a wide range of import/output formats for video, audio and photos. Installing the product seemed to be a little quicker than the Nero product on the same system although I neglected to take precise timings to prove this and have to rely on my perception. However both products fire up in 10 seconds to present the user with a front-end. As with the Nero product you can also access the various modules from the Windows Start menu.
I found the Roxio Creator 2010's front-end slightly more appealing with its use of colour and icons. From the home page you are immediately giving access to various frequent tasks that include burning a data disk or disk image; copying a disk; creating a DVD; and copying and converting video clips between different formats. Running down the left side of the screen is a series of tabs that allow to bring up tasks that have been categorised as Data / Copy, Video / Movies, Music / Audio, Photo and Learning Centre. As you click on each tab so the available tools and options change to reflect your chosen category.
The Data / Copy tab divides its functionality between Create, Copy and Backup sections. You can copy files to CD, DVD or Blu-ray media with encryption if you wish; duplicate an entire disk; produce bootable disks; and create labels and inserts to help identify your work. Movie buffs can capture content from their device of choice such as a television tuner or web cam; add effects to enhance clips; mix photos, video and audio before burning the results to DVD; transfer video content from your AVCHD camera to DVD or Blu-ray; and convert video clips into a format acceptable to a range of devices that include the iPod family, Blackberry, Zune, Xbox, PlayStation and WMVHD 720 / 1080. A link is provided to upload your content to YouTube
Using the bundled Roxio CinePlayer, you can sit back and watch movies being played back. If audio and music is more your scene then Creator 2010 will allow you to rip CDs with track and artist information supplied by the GraceNote service; digitise LPs and tapes although you will need to supply the appropriate connection leads; create music compilations; and burn disks with CD audio and MP3 files.
The Photo section is sub-divided into Import, Edit, Create and Enjoy tasks. Although you do have access to an import feature I was only able to get it to work with certain devices, it refused to recognise my internal and external hard disks. In order to make use of photos stored on hard disks I had to use the Edit Photo options and select Open. Among the editing features are those to crop, straighten, sharpen, flip, rotate, tint and remove scratches and other embellishments. You can also enhance multiple images with features such as the Autofix. Slideshows can be created with pan and zoom effects plus background audio. Other uses you can put your photos to include photo-shows and panoramas plus sending images to others via email. The final tab for the Learning Centre lets you view PDF documents that have been created to lead you through various processes.
It is easy to become overwhelmed by the range of features in Roxio Creator 2010 (the same criticism could be levelled at other titles). However if you take the time to try out the various features and then concentrate on those which are appropriate to your needs then there is plenty that this program can offer. Unlike the Nero offering, Roxio Creator 2010 does come with a Quick Start Guide. This may not tell you how to carry out tasks but it does list what is available.
Priced at £49.99 (there is a Pro version costing £20 more)), Roxio Creator 2010 requires a 1.6GHz processor with 512MB of RAM (1GB for Vista or Windows 7), 3GB of hard disk space, Windows Media Player 10 and later. You need to be running Windows XP SP3, Vista or Windows 7.
http://www.roxio.com/eng/products/creator/default.html?rtrack=eng_hp_C2010fam_03062010