Movie Viewing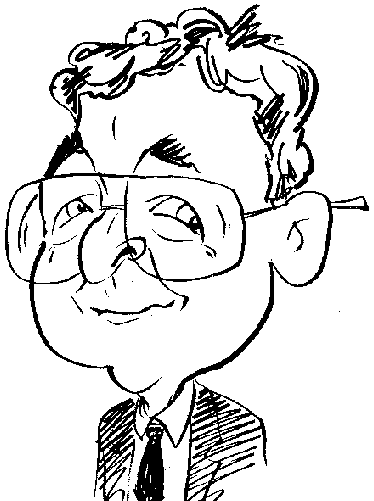 Trips to the cinema can sometimes be spoilt by unnecessary noise from other members of the audience – so why not watch from home?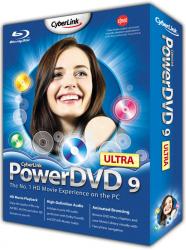 As a child, it was considered a great family treat to embark on an occasional trip to the local cinema with the possibility of being rewarded with a choc ice during the interval. There was also Saturday morning cinema with its diet of cartoons and Western films to look forward to for the princely sum of sixpence (old money of course). But times have changed and it is more economically and probably more enjoyable to gather around a home-based wide screen set-up to watch the latest blockbuster movie on DVD either using a dedicated player or a media centre enabled computer. Offering to add extra functionality to this latter approach is CyberLink PowerDVD 9 which is available in Standard, Deluxe and Ultra versions. This review is based on the Ultra product.
PowerDVD's main functionality lies in its ability to play content either located on optical media or stored on a hard disk in either 4:3 or 16:9 mode. In this role the software can handle high-definition content. This ultra version of the software has support for Blu-ray movies, AVCREV and AVCHD formats enabling you to enjoy 1080i/p and 720i/p resolutions. You also get, as standard, support for a range of formats that include DivX, MPEG-1, MPEG-2, SVCD and DVD files stored on a hard disk.
When it comes to playing content you can switch between Classic and Cinema mode. This latter mode provides for distant viewing using a remote control device. However Cinema mode only works with content on optical media and does not work with movies stored on a hard disk. A plug-in is provided for Windows Media Centre.
If some of your favourite content is in standard definition then PowerDVD 9 offers its TrueTheater Technology. Through the use of this technology you can boost the detail and intensity of the video image. Options are available for an automatic adjustment or one that is user-defined through the use of slider bars to set your own levels. A split screen viewing mode can be used to allow you to see the original and improved version side-by-side.
Selecting the TrueTheater HD feature will upscale the original video to a higher resolution version while TrueTheater Lighting can dynamically adjust brightness/contrast/saturation ratio settings. You can also set TrueTheater to smooth any motion by adding addition frames to help match your monitor's refresh rate. Depending upon your equipment, PowerDVD 9 will support Dolby 5.1 Surround, Dolby Headphones, Dolby Virtual Speaker, Dolby Logic 11x and TrueTheater Surround sound.
You can create playing lists of your favourite clips or even full movies and then use these playlists as required. As well as playlists you can also create your own movie library and store information about each title. In order to help with this feature, CyberLink PowerDVD contains a link to the password protected MoovieLive website. This online movie community site can provide details of the current DVD in your drive and these will be automatically entered in your movie library. You can share your movie experiences with others by uploading your ratings and reviews of movies you have watched.
Introduced with the previous version of PowerDVD is a Movie Remix Room feature. By entering the Movie Remix Room you can select scenes from a movie; add effects that can include music, text and images; plus record your own audio soundtrack. The Movie Remix Room feature only works with content already stored on a DVD rather than a file located on your hard disk. When satisfied with the results, your director inspired creation can be saved and uploaded to MoovieLive for the enjoyment of others. Of course this feature is meant to be used with movies for which you hold the copyright.
PowerDVD 9 is certainly a powerful product and requires a system of equal capabilities. The minimum specifications call for a Pentium 4 3.2GHz processor, 1GB of RAM, 150MB of hard disk space, optical disk drive and API or PCI Express graphics card capable of supporting DirectX 9.0. You will need to be running Windows XP or Vista. Expect to pay in the region of £80 for this product.
http://www.cyberlink.com/products/powerdvd/overview_en_US.html?affid=2581_578_479_1_0_ENU_powerdvd&utm_source=FeaturedSoftware&utm_medium=FeaturedSoftware_1_powerdvd&utm_campaign=Homepage