Radiotracker Platinum 4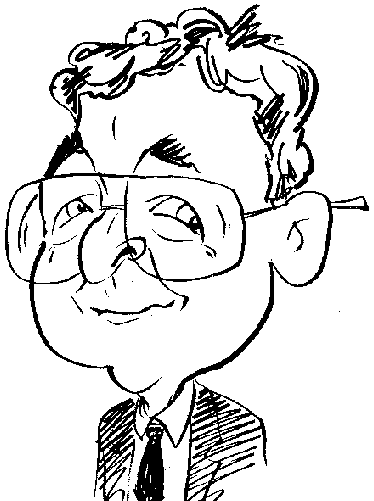 Review controls
Let your computer take the strain as it monitors Internet radio stations for your favourite music tracks.
Buy Now
RadioTracker Platinum 4
£19.99

£9.99

direct from Avanquest
including UK shipping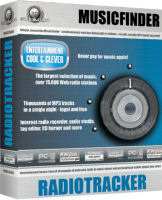 Many more years ago than I care to admit, I would often record music direct from a radio using a reel-to-reel tape recorder for my own listening pleasure. Today you can be more selective as you automate the process using software and your hard disk storage capacity.
Up until very recently I thought that a 43-character serial number was one of the longest I had encountered and rather excessive. However that figure has easily been overtaken by a new product demanding to be installed on my desktop and requiring the input of an 81-character serial number when the product was run first. Naturally there were two possible boxes into which this number could be typed and, of course, I immediately choose the wrong one and had to re-enter the data.
The product in question is Radiotracker Platinum 4 which arrives with the claim of legally retrieving your favourite music from Internet radio stations. Radiotracker Platinum does cover itself regarding the legal aspect by stating that "copyright and intellectual property of artists and publishers must be observed. Radiotracker records MP3 music from web radio stations as a legal private copy." To my mind this means that any recordings made should be for your own ears only.
Serial number issues aside, installing and running Radiotracker is straightforward with any set up being carried out automatically. It was not too long before I had access to over 2,500 Internet radio stations that were grouped into various categories. The choice was wide ranging and included both main and sub-categories of genres such as Rock, Pop, Electronic, Jazz, Hip-Hop, Country, Folk, Latin, Ska, Funk and Chill out.
It is a simply matter to quickly build up a list of favourite stations. You can then switch between them as you listen to content or activate the Autozip feature which downloads tracks in MP3 format to your hard drive. These tracks can be burned to optical media or transferred to a mobile device. Filters can be set up to ignore certain artists and/or tracks that already form part of your musical collection.
For a more focused approach to the process of ripping content from the Internet radio stations, the software provides its MusicFinder feature. This gives you access to a self-updating catalogue of over 100,000 artists and a selection of their work. You can use this catalogue to build up a wish list of tracks that are of interest. As well as artist and track names, the catalogue also gives an indication as to the frequency with which each track is likely to form part of play lists on the various stations. It was noticeable that every track I included in my wish list had a "seldom" frequency rating.
If a particular artist or track of interest is not listed in the catalogue then you can still add them to your wish list. Radiotracker will then target the stations most likely to feature your chosen items and download them to your hard disk when they make an appearance. Album covers, lyrics and ID3 tags will be included in the download if available. Depending upon the content of your wish list and the frequency status of items, it could take some time before any of your chosen tracks are played by one of the stations. However, as the program sits quite happily in the background waiting and listening, you can get on with other tasks.
Podcasts are another area covered by Radiotracker. You need to enter relevant details before sitting back while content from around the world is recorded for your listening pleasure. Other features available include access to an online community of Radiotracker enthusiasts and the ability to edit content before transferring it to other media.
Radiotracker Platinum 4.0 is the ideal tool for those looking to build up their personal music collection in a stress-free and economic manner. You can either adopt a focused approach with MusicFinder or go with the flow and let Autozip expand your musical horizontals in various genres. The product has been priced at £19.99 from publisher Avanquest and will run on any Windows XP or Vista with 1GHz processor, 512MB RAM and a Broadband Internet connection. Details on the following link :
http://www.avanquest.com/UK/create/mp3/RadioTracker_4_-_Platinum_Edition.html