A Trip to Nutwood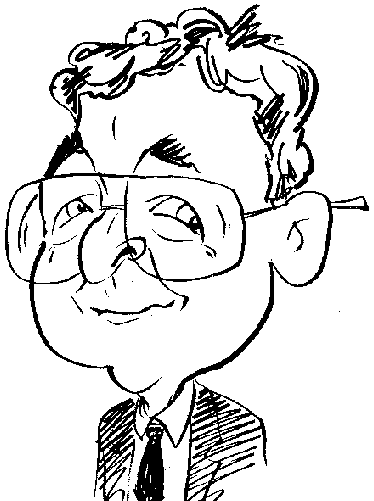 Having entertained children for 85 years, Nutwood's oldest resident has gone digital with his latest version.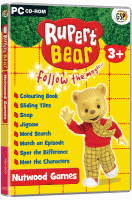 For many the mere mention of the name Rupert Bear will bring back memories of early childhood. This cartoon strip and annual book character was a stable diet for the young with stories and adventures based in Nutwood. Now, as often happens, this popular paper-based character has re-emerged in digital format on CD-ROM with Rupert Bear Nutwood Games available from Avanquest Software Publishing Ltd.
A bright and colourful opening interface displays eight Rupert Bear style shields giving access to the program's main features. In most cases the titles of these menu items are self-evident as to their purpose although one was not quite what I expected. Lets deal with that particular menu item first. .
Colouring Book is not, as I expected, a painting module. Instead it allows various outline pictures to be sent to the printer. Once printed, the pictures can be coloured in latter. Despite its slightly misleading title, children should enjoy selecting and colouring the images once printed.
Word Search, as its title implies, involves identifying words hidden in a grid. The program has 15 different grids with a list of the words that need to be found. The grids are classified as Easy (4x4), Tricky (5x5) or Hard (6x6). All the words needing to be found are positioned horizontally or vertically. They are identified by dragging the mouse over the letters with the left button depressed followed by a mouse click.
Spot the Difference gives the child the choice of selecting from ten Nutwood characters. Once the choice has been made, two images of that character will appear side by side with five slight differences. The differences tend to be restricted to colour, size or a missing item. By clicking on either image, differences can be identified. Mistakes can be corrected with a rubout option.
A game of Snap can be played against another human player or the computer. Each player can be named and will be allocated keys for dealing a card and calling "Snap". Three levels of difficulty are available while the card faces display characters from Nutwood. The game ends when one player has no more cards to play.
Jigsaw involves puzzles with 4, 9 or 16 pieces. There are twenty pictures available with individual pieces being dragged and dropped into position using the mouse. Puzzles correctly completed will be automatically recognised with a congratulatory message.
Meet the Characters features Rupert Bear (of course), Raggely, Ping Pong, Bill badger, Edward Trunk, plus Freddie & Freda. In each case, information is provided regarding the age, likes, best friends, favourite colours and hobbies of the particular character.
Sliding Tiles is basically a puzzle where the young child has to re-arrange a series of slides to produce a picture. There are 22 images available featuring various characters and scenes from the Rupert Bear series. Images are divided up into 4, 6, 9 or 16 tiles.
The final menu item is to Watch an Episode. As far as I could ascertain, only one episode is available and this is entitled Rupert & the Scarecrow. The episode is displayed in a small screen with buttons to pause, stop and start the video.
The bright and colourful graphics used by this program will appeal to young children aged 3 and over while audio features are also appropriate for the targeted audience. . Rupert Bear Nutwood Games has been priced at £4.99. System requirements are a Pentium III 300MHz, 256MB of RAM (512MB for Vista) and 700MB of hard disk space. The software will run on any version of Windows from 98 onwards.
http://www.avanquest.com/UK/kids/age/infants/Rupert_Bear_-_Follow_The_Magic.html