The Return of the Tumblebugs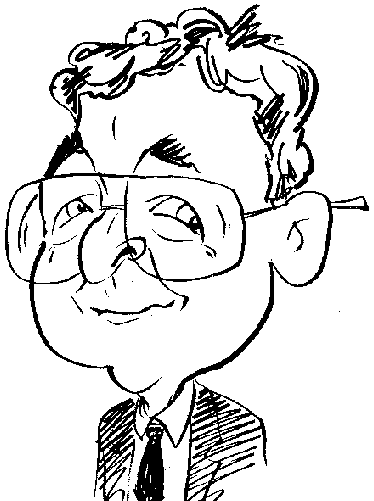 Having taken back the Ashes, Australia sends us one of their animals to help us get over the loss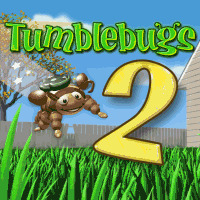 The Koala Bear, Kangaroo, Dingo, Platypus, Wombat, Wallaroo and Tasmanian Devil are just some of the animals that are native to Australia. Now news has reached us that there is a new addition to this menagerie - namely the Tumblebug. Actually this is not the first sighting of this strange creature with its overwhelming desire to save members of its extended family from destruction. I am indebted to Wildfire Studios of Brisbane for revealing details of the discovery of this creature. The company highlighted its unusual skills of this creature in a game entitled Tumblebugs 2.
This Zuma/Lexor/Chameleon type game is, of course, the follow up to the company's popular Tumblebugs title. As with the original offering, Tumble is the central character charged with the task of rescuing her beetle buddies who have a strong lemmings-like tendency to play follow-the-leader into the lair of the Black Bug King. Played out against a series of backyard environments, Tumble generally takes up a central position and can swivel through a full 360 degrees in order to release beetles by creating groups of three or more of the same colour. However there are times when she can switch between locations to target different areas of the meandering bugs as they make their way to their destination of doom
Tumble is aided in her rescue mission by some of her garden friends. At various times she can call on the frog, butterfly and rhino beetle for help. While the frog and rhino beetle tend to stick around in various locations, the butterfly is more flighty and makes fleeting appearance. As well as her friends, Tumble is occasionally granted special skills which allow her to toss her beetle releasing missiles over objects and automatically target a specific colour.
The main game takes place over 12 levels divided into different outdoor locations with bonus rounds at the end of each level. Extra lives can be gained by the collection of 25 gold rings plus letters that spell the word "EXTRA". This game can be played in either normal or expert mode. Having played the original Tumblebugs, it was immediately noticeable that the number of bugs that needed to be released had increased significantly so reducing the possibility of gaining a time bonus.
There is also an Endless mode which lives up to its name by playing the same round with increasing difficulty until you run out of lives. In addition Wildfire has added a new game mode with Tumblebugs 2. This is Rescue mode. You are challenged to complete 27 rounds within a time period of one hour. Fortunately all the various types of games can be suspended and returned to at a later date.
Tumblebugs 2 is certainly addictive with bright and colourful graphics and appropriate sound effects. If you played and enjoyed the original game then you should love this new title. I certainly am enjoying playing the game as I work through the 90 different levels. For those not familiar with the attraction of Tumblebugs then there is a trial version of the game that can be downloaded and this will give you one hour of playing time before you need to purchase the unrestricted version at a cost of $19.99. System requirements are a reasonable 1GHz processor, 256MB RAM, 30MB hard disk space and support for DirectX 7 running Windows 98 or later.
http://www.wildfire.com.au/content/standard.asp?name=Tumblebugs_2