Bringing a City to Life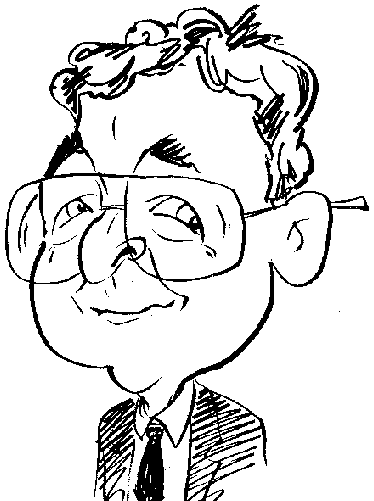 Happy with your local environment? Maybe you could try out some improvements by designing and managing your own virtual community.
Let me take you back nearly 20 years. It was in 1989 that Will Wright developed a title that helped introduce Maxis to the computer gaming community. This title was Sim City, the forerunner of numerous other Sim offerings that took over numerous hours of game playing sessions for many. Following in the footsteps of this seminal game is City Life with the latest version being the 2008 edition.
It has been quite a while since I dabbled in any virtual city-type architectural building and the intervening period has certainly seen a rise in the basic requirements needed to take part in such activities. Although the minimum system specifications are listed as a 1.5GHz processor with 256MB RAM and a DirectX 9 and 3D compatible graphics card, I would recommend something substantially better. Even when using a Pentium 2.8GHz with 1GB of memory I was left twiddling my thumbs during a long drawn out installation and starting this Windows 2000/XP/Vista game.
City Life 2008 is based on maps of real or fictional regions and sets you the task of developing your city as you monitor the economic balance and conditions of the citizens. Some tutorials are available but these are the type that you read through rather than allow you the interactivity that would give you a feel for the game play. There is a choice of free play mode or the more challenging option of selecting one of the 22 scenarios featuring a range of mission-specific goals, rated as bronze, silver or gold, that need to be completed.
The various scenarios have been categorised according to various regions. You can select from Temperate, Tropical, Sunny, Canyon or Mountainous for locating your city. Depending upon your choice of region, you can opt for specific locations that include Polluted Coastline, Paradise Heights, Golden Cave, Desert of the Ancestors and Valley of Peace.
Your city will need to be populated by members of different subculture groups. These groups are identified by colour and feature Elite, Suits, Radical Chic, Blue Collar, Fringe and Have Nots. These various subcultures have their own needs and requirements which will need to be supplied in the form buildings, services and leisure activities. Each group tends to prefer their own company and often react badly to the close proximity of other groups which does add to your logistical problems unless, of course, you want to encourage disharmony within your city.
Each city must start with a City Hall as the focal point. You can then add buildings, roads & bridges, city services and various industries while keeping an eye on your budget. As your citizens go about their everyday tasks you can zoom in for a closer look by simply using your mouse wheel. The use of this close-up viewing feature does has the effect of revealing some oddities, such as cars suddenly disappearing at the end of a road or walls that allow you to walk through, that would not be obvious from a distance.
Like various other similar titles, City Life allows you to speed up time to avoid any impatience in waiting to see the results of any new building work. However this speeding up of time does not seem to affect the normal changing of the sky's appearance. If you want to view your city in various lighting conditions, such as dawn and dusk, you will need to click on the appropriate time buttons.
While the program's interface is well set out as it combines a view of your city and the various tools available. It can become a little cluttered especially during the initial development stages as you select from the different types of buildings. Fortunately you can quickly clear away unwanted distractions.
City Life 2008 has plenty going for it with a range of locations and scenarios that should keep you coming back for more. It lacks a little of the charm of the original Sim City but does not suffer too much by the way of comparison. Overall this is a good example of the genre of city management although there are some minor glitches. City Life has been priced at £19.99 but you should be able to find it priced lower.