A Magical Adventure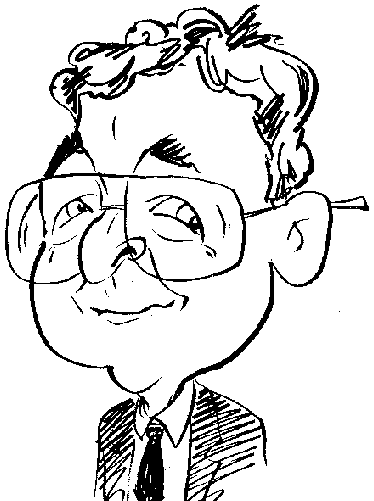 Magic, good and evil with a large amount of destruction come together in a game developed by Sky Fallen and released on Koch Media's Deep Silver label.
Magic is the name of the game and the game is Dawn of Magic. This title is described as a "new era of hack 'n' slash". In this game you are cast in the role of a character who takes on the task of defeating a rather nasty immortal named Modo who has been banished from the realm of afterlife known as Absolute. Nothing special there then but with Dawn of Magic you can turn the tables and decide to support Modo in his quest to totally annihilate your world - the choice is entirely yours.
As well as setting your character's alignment to Good, Neutral or Evil, you can opt to play as an awkward scholar, a baker's wife, a fat friar or a rather voluptuous weird gypsy. Each of these characters has their own set of attributes with strengths and weaknesses that need to be taken into consideration. Throughout the progress of the game, your character will undergo subtle changes as you become more experienced, progress along your chosen path while making use of your magical powers.
With twelve different schools of magic to choose from, each with its own set of spells, and the ability to combine elements for greater effect, you could well be spoilt for choice. Along with the standard forces of Earth, Air, Fire and Water, you can also delve into the areas of Summoning, Bone, Pentagram, Alchemy, Light, Blessing, Curse and Blood magic. Although magic and the use of spells forms a major part of the game, your character will also need to rely on more physical attributes and normal weapons to fight and slaughter a collection of creatures that seemed to have escaped from a particularly horrific nightmare. You will need to develop skills in attributes such as teleporting, the use of weapons, trading and crafting which allows you to modify an item's properties to help serve your purpose.
As you travel through the various landscapes making up the game's environment, you will come across towns and NPCs (Non Playing Characters). You can interact with these characters as you buy and sell goods. There will also be opportunities to earn rewards by undertaking quests that usually involve the killing of various nasties that inhabit the surrounding locations. Any rewards earned could be of help during the later stages of the game.
Dawn of Magic uses a top-down camera view which can be fine-tuned to suit your preferences. The game also relies heavily on hot keys and other controls to move around and carry out various tasks. To help you get started, there is a tutorial which does a good job of explaining many of the game's features and controls. You will learn about using magic, teleporting, fighting, general movement and an inventory that classifies your possessions into groups that include weapons, armour, scrolls and runes.
Graphics, animation and sound effects combine well with this challenging package of magic and wholesale slaughter. My only real criticism of the game is with the use of speech bubbles which can, in some circumstances, tend to dominate the screen and block out more important items when several characters are on screen at the same time.
You will need a reasonably powerful system to run this game which has been priced at £29.99 and is rated at 16+. The recommended specifications are for a Pentium 4 2.0GHz or Athlon XP+ 2500 CPU with 1GB RAM, 1.5GB of free hard disk space and a graphics card with 128MB of video memory supporting vertex and pixel shaders 2.0. The game runs on Windows XP and later.