Ninja Brain Workout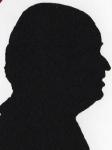 As regular readers will know I am not a huge game player. I do however – when time allows – enjoy a puzzle or three. Here there are no less than eight programs in the one DVD case.
The first three are all based on one game Sudoku, this in it's printed form now I believe is more popular than crosswords in daily papers and you can print out some versions here.
The main differences between the three versions must be minor as they are all the same 'game' even to the extent of all being the most popular nine by nine grid. The look of each however is different and naturally the styles vary.
I just mentioned crosswords and for those who like them there is a crossword product supplied. It's hardly 'The Times' but there are lots of choices and should you be stumped you do not need to wait till tomorrow to find the answer.
Jigsaw Mania, I remember reviewing a rather nice package rather like this a few years ago and apart from the images built in you can make jigsaws from your own images. So there is no reason why you cannot produce output for a whole range of ages.
To give you an example of the range of options available the opening screen offers four choices. Choose a Jigsaw to play. Create a Jigsaw from any picture. Giftwrap a jigsaw into an EXE file. Get new jigsaws from the Internet.
I found care was needed as some images made puzzles that were so difficult they would be very hard to solve. A lot of the 500+ supplied jigsaws are around 150 pieces. Selecting a favourite image from a camera produces a puzzle ten times that size.
Great Wall Of Words is perhaps one of the easiest to play but then it can become additive as you try to link letters from a wall of them to form words, the letters must be touching but can be diagonal either above of below so you have lots of choices.
Solitaire is not the card game but the one in the form of a cross on a round board more normally played with marbles. Easy when you know where to start but a traditional game that has born the test of time.
This leaves Mahjong and here perhaps there are the most choices as there are vast numbers of boards and shapes. Even if the early games vary from the real Mahjong by not having any pieces touching but useful for getting the novice used to the pieces.
I have spent many more hours than necessary testing the various modules. I think perhaps having three variants of one package Sudoku is overkill but they all have their slight differences and probably you find your choice and stick to it.
Crosswords and Great Wall of Words both work with words while the Jigsaw can be something for the kids or at the other extreme something for the really dedicated expert. Solitaire is probably the lightweight but with kids today not having the original board version - how long before marbles are banned as a choking hazard? - a few playing hours can be spent mastering it.
For me the highlight is Mahjong, this oriental game is centuries old and some of the tile images are superb as well as the sheer variety of board types.
The title of this compendium of eight products is Ninja Brain Workout with the subtext of Exercise your mind, certainly all these will get the brain ticking over, as a plus for those who have recently splashed out on a Vista PC it has the 'Works with Vista logo'.
It should be available from dealers or direct from www.avanquest.co.uk/shop at £19.99 and even if you only like two of the games/puzzles that's less than a tenner each.