littleBits Base Inventors Kit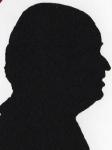 littleBits link with other littleBits to become bigger bits and for anyone '8 Years Plus' a simple solution to make answers to other problems, 'start out with a voice activated robotic hand and after that the only limit is your imagination'.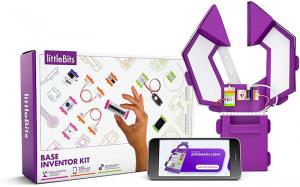 click image to enlarge
On opening the box you see a total of fourteen pieces as well as various cardboard pieces that can be connected together to form various items in the base Inventors Kit.
Also in the box is a small 'Base Inventors Kit' Instructions Start Here booklet that tells you how to create a a basic circuit to create a buzzer to get the basic inventor going. After this you download the Littlebits App from either the Android or Apple store to your Smartphone and after that the sky is the limit.
Should you need assistance then littlebits.com/support will probably be able to help.
There are other kits available that can be combined with the base kit I was sent two that are shown in the Base Inventors Kit Instruction booklet are Space Rover and Electronic Music.
The power source for all these inventions is the supplied 9 volt battery so parents should not be worried that damage could be suffered by the child or indeed to the parents property.
Indirectly this fun creation package can lead to a knowledge of coding as the same company promotes STEAM which is the way children will be pushed in the classroom.
A look at the littlebits website will show you the sort of things that can be produced once they are beyond the basic Base Inventors Kit.
Even if your age is beyond that of child then there are STEAM courses available and the littlebits website promotes one with a 14 day trail so you could just keep ahead of your child.
Returning to the basic kit that I was sent there are five different instruction videos that show you how to proceed with the pieces that you have.
Perhaps best of all the same site promotes both ends, by that I mean from the child's perspective as well as from the parents or educators perspective.
The parts in the kit seemed well made and therefore anything that you are claimed to be able to make you should not only be able to make and perhaps most important it will work.
At time of publication the Littlebits Base Inventors Kit is available from Amazon for £99.99.