iSmart Home Security System and Spot Camera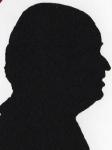 Having recently told you about internal and external security cameras that are controlled by Apps here I go one stage further with a complete Security System, they do different configurations the one I was sent does not include a camera but they do internal ones and I was sent a camera to add to the other offerings in the complete Security System.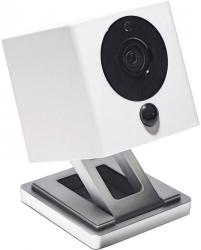 click image to enlarge
I was sent what they call a 'Starter Pack'; this contains one of each of the four items, Cube One which contains a 110db siren. Contact Sensor designed to go onto anything that opens like doors or windows. Motion Sensor which detects movements in a 90 degree arc from where you place it and a remote Tag that allows you to arm the system without opening the App. Finally the extra item I was sent from the same range of products the Indoor Camera that gives live motion and motion videos and even still images.
While working only from your mobile for use with the first four items in the Starter Pack the camera allows you to store images in the Cloud without any monthly fees.
So as this series of reviews is actually about cameras – indoor and outdoor – let's mention more about this indoor camera called the iSmart Alarm Spot Camera.
It is 5x4.5x5cm and has a connected pivot fitting underneath that allows the camera to be used at almost any angle. There is also a bracket supplied with the unit that allows it to be fixed to a wall or ceiling and screws and plugs are also supplied. As this has more than one section it can move at different heights and angles.
Images can be stored on any micro SD card you insert or once you have a 'free iSmart' account these can be stored in the cloud.
A 1.8metre long micro USB to USB lead is supplied which if not long enough a standard USB extender lead can be attached to get you the length you require as this is required for power to the camera.
I found this camera gave excellent images in quite low light – still in colour – but in poor or no light then infra-red took over and these images were still sharp and easy to recognise.
Unlike other cameras I have recently tested the sound quality here is really good and easy to hear any conversations.
However as nirvana is unlikely in most products there are problems.
Without inserting a micro SD Card in the unit the clips are said to be only 10 seconds long, the best I got using a micro SD card was 12 seconds with the an occasional 13 second one, if action (movement) is continuing I would have liked longer. All the clips are only accessible via your SmartPhone it would have been nice to view them online via the iSmart website. As far as viewing the clips I could only view them in portrait mode other cameras of this sort let you view in Landscape.
The quality is good, the sound is excellent but there are the drawbacks mentioned above. So the score below is for the Spot camera only.
The iSmart Spot Camera is available from Amazon for £73.67 with free delivery.