iPhone 7 and 7 Plus Cases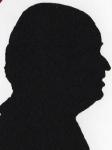 While lots of companies have a vast range of phones that they produce cases for the vast majority of cases produced by Tech21 are for the iPhone. Here I am looking at a detachable wallet case for the iPhone 7 and a brand new case for the iPhone 7 Plus.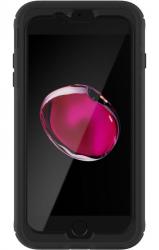 click image to enlarge
Unlike a lot of phones that have a Plus after their name that you have to scrabble around to find the differences here it is obvious the iPhone has a 4.7 inch screen while the iPhone Plus has a 5.5 inch screen. The latter went on a three day trip to Scotland recently with me arriving the day before departure and was immediately fitted to an iPhone 7 Plus that was being reviewed so three days the phone and case were my constant companions.
tech21 iPhone 7 EVO Wallet
It is 14.5x7.5cm not only does it have a back and sides that fit snugly to the iPhone 7 but a flip shut front so there should be no more cracked screens.
The face covering piece can be removed if required but before you do think of the useful storage it provides in its internal flap for a credit or debit card so when out for that invigorating run you can stop at your favourite coffee shop to replace all those calories you have just burnt.
This flap has in fact two card slots so you could even have an Oyster – or other transport card – to totally ruin your good work in your run by travelling back by bus.
Tech 21 testing is different to most in that their devices are guaranteed not for one or two drops from 3 metres but for a minimum of 20 such drops.
I like others taken on a tour of a testing facility was of the opinion that all cases had such a guarantee but often they only extend to a few and indeed a military standard – that some claim – is only guaranteed for up to five impacts at the distance claimed.
So with some cases drop it once – or twice – and the material is so stressed that it no longer protects.
The tech21 iPhone 7 EVO Wallet is available from Amazon for £39.95 with free delivery.
tech21 Impact Clear for iPhone 7 Plus
It is 16x8cm and semi-transparent. It fits snugly to the phone and if anything makes your hand holding the phone less likely to drop it as it is grippy.
There are three cut outs in the base for the twin speakers - something I used to good effect in my hotel room to listen to music and online radio -. I was also able to charge it without problem through the port located there. The iPhone flip switch to mute volume on the left side is also accessible.
The only item that was stiff was the on/off button that covered the one provided on the iPhone 7 Plus but that does not want to be easy to depress by mistake.
Finally a 3.5x1.2cm area cut from the top left of the back of the case to allow the camera and LED flash to work unhindered and the vast number of photographs I took both indoors and outdoors proved the case did not obstruct the image capture.
While this case does not cover the screen I was also sent an Anti-Glare Impact Shield to fit onto the iPhone 7 Plus.
The tech21 Impact Clear Case for iPhone 7 Plus is available for £29.95 and the tech21 Impact Shield Anti-Glare iPhone 7 Plus is available directly from Tech21 for £34.95