LeapStart 3D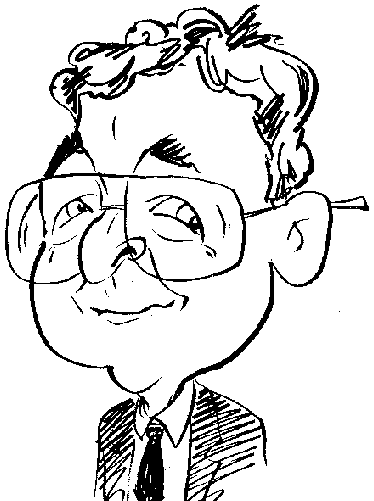 Review controls
Is it an electronic book? Or is it a carry case? No it is Leap Frog's new learning tool.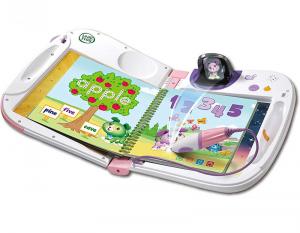 click image to enlarge
Leap Frog, well-known for its educational based electronic products, has recently released its LeapSmart 3D offering. Developed for the 2 – 7 years age group, this product provides on-screen animations to enhance learning. It has been designed to work with all LeapStart books of which there are currently 25 offerings covering various skills that are important to the development of the young child.
The LeapStart 3D unit sports a child-appealing colour scheme of Apple White, Orange, Green and Blue. When in actual use, the unit adopts a book-like appearance. This appearance switches to a carry-case style when closed with a handle allowing the device to be transported between locations. Making up the rest of this product's accoutrements are a Sampler book, User Guide booklet for parental use, Getting Started card and a rather short USB lead of the standard-to-micro type.
This lead is required to link the LeapStart device to the parent's computer so that a LeapFrog account, requiring an email address and password, can be created followed by the downloading of any audio and video data that might be available relating to the Sampler and any extra books purchased. The length of the supplied lead is 30 cm so it should be fine for connecting to a laptop but it could be a struggle when used with tower systems which are usually to be found tucked away on the floor. An extension lead could help in such a situation.
Pressing a quick release clip on the side of the LeapStart allows it to open like a book showing two areas containing a range of pictorial options that include various characters, a piano keyboard and numbers plus icons to carry out activity tasks, play more challenging tasks or get a hint regarding the current task. The right hand side of the open book contains controls to turn the power on / off and adjust the volume level. Also on this side are a permanently attached age-appropriate stylus and a 4 x 4 cm screen which pops up whenever the unit is opened to display any video available for the current activity. The screen then automatically sinks down into the body of the unit when the LeapStart unit is closed. The LeapStart 3D unit requires two AA batteries (not supplied) to be inserted in a compartment on the base of the product.
All the responses and instructions delivered by the LeapStart unit are delivered in a friendly female voice with an American accent. While I would have preferred a UK accent, the voice and style of delivery was fine for the targeted age group as the child is encouraged to explore each page with its combination of illustrations and text plus select from the different icons to start and stop various activities. These activities include a variety of tasks such as selecting described items from spoken clues or following specific instructions, congratulations and encouragements are offered appropriately depending upon how the child is performing.
As mentioned earlier, this LeapStart 3D product is compatible with all the LeapStart booklets. There are currently 25 titles divided into categories classified as Preschool Level 1 (four booklets for the 2 – 5 age group), Preschool Level 2 (five booklets for the 2 – 6 age group), Primary School Level 3 (four booklets for the 4 – 7 age group), Learn to Read Volume 1 (six booklets for the 4 – 7 age group) and Learn to Read Volume 2 (six booklets for the 4 – 7 age group).
System requirements call for either a PC running a Windows 7 or MAC OS X 10.11 and later. You will need 500MB of hard disk space for the downloading of the Leap Frog software. .Leap Frog has priced the LeapStart 3D product at £49.99 with the various booklets available either individually or as one of the bundled series.