Spirit Detection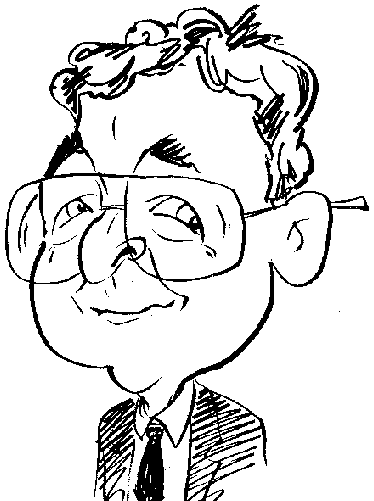 Review controls
Are you ready to undergo a test to see if you are suitable to join the Unavowed?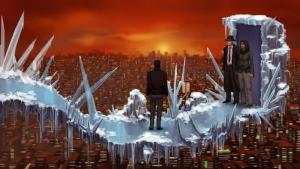 click image to enlarge
Whenever I encounter the words "Wadjet Eye" in connection with a game, I am immediately taken back to a time when a player was meant to use their imagination to embellish the more basic environment created by the development team. In the case of the latest Wadjet Eye offering of Unavowed, this journey back also includes the appearance of a set-up file for the Window's environment used by the game. Acting like a batch file, this set-up utility allows you to select features such as drivers, screen resolution, scaling method for either full screen or Windows mode and the game language before saving the file that is then used to start the main Unavowed game.
While the set-up utility deals with the Windows environment, you can also make adjustments to the Unavowed gaming environment. Slider bars are available to set the overall master volume level with specific options for use with music, voice dialogue and sound effects. Other aspects that can be adjusted or turned on/off include the mouse speed, commentary and full screen mode. At various points during the game you can save your position and return to it if the need arises to take a different approach to solve a problem.
Entering the Unavowed world, designed by Dave Gilbert,, who was the creator of the Blackwell mysteries series, you find yourself in a crime-torn New York City that has been faced with a year of destruction and chaos caused by a single entity. That entity was you and this opening rooftop scene reveals that your body had been taken over by an angry demon. It was this dark entity who was responsible for the collection of heinous crimes for which your character would be held responsible.
This opening scene, with its mixture of spoken and printed adult dialogue, offers your character a choice of three professions as you opt to be an actor, police office or bartender (some obvious merging of necessary skills there). While your profession might change, depending upon your choice, your appearance remains constant as you interact with other characters and various scenes. A sequence set one year ago, based on your choice of profession, follows as your character is given a bock which turns him into a killer who murders everybody in the immediate vicinity,
In each case you return to the rooftop scene and the game continues along a single path as you are involved in making a decision as to whether a visiting demon will be allowed to feed off human flesh (recently killed) or not. In company with Mandana and Eli, who helped rescue you from the control of the demon spirit you move on to property owned by the Unavowed and learn more about this secret society which acts as a police force working as a peacekeeping organisation in conflicts between demon and human forces.
Enrolling into the Unavowed secret society (you have no choice in this matter) you are sent out on your first mission accompanied by Mandana and Eli, who recued you earlier. Later missions can involve other members of the Unavowed fraternity as you are allowed to select your two partners. From a set group
The game's graphics are well drawn with backgrounds that have depth and contain elements with which you can interact. While there is nothing basically wrong with the various characters inhabiting this world, they are not quite up to the standard of the backgrounds. When more than a singlr character is present, they tend to move around the various scenes, often in synchronised duos or as a trio.
Two forms of dialogue are featured in this game. In some instances' the dialogue will automatically flow as the different characters offer comments and other observations. However most of the dialogue comes in question and answer sessions. You ask the questions, selected from a list of options, with the responses being delivered by the other characters. In both formats, the printed text will be in a colour that has been assigned to a particular character and their head shot will appear alongside the text.
Control of the game's characters and interaction with other elements is kept to a minimum. Mainly it is just point and click with the left mouse button. Your mouse cursor will change colour to red when it touched characters who might know sometimes of interest to you. A lengthy right mouse button click will reveal possible hot spots that could aid your investigation. If you have turned on Commentary then you can access this feature as you listen to Dave Gilbert and bloopers from various voice actors. These interludes, found in various scenes, do add extra flavour to this well thought out game of spirits attacking the world of humans.
This is the type of game that quickly draws you into its environment as you explore further while solving problems, You also have the opportunity to play as each of the three characters in turn and see how this will affect the storyline. Although the game was released with a price tag of $14.99, I received , while writing this review, an email stating that there will be 10% reduction for the first week of its launch from Steam, GOG or Wadjet Eye.
Game specifications call for a Pentium processor, 64MB of RAM, 3GB of hard disk space and Directx 9.0c running Windows 7 and later.