ViewSonic Monitors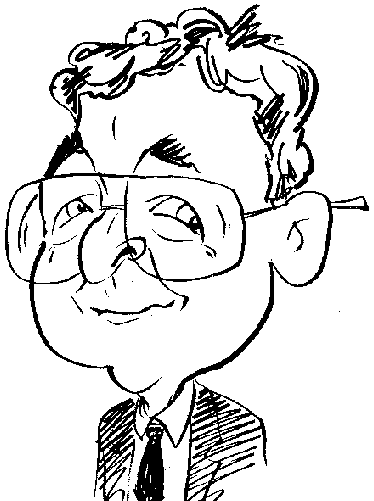 Review controls
I must admit to have heard little of ViewSonic recently, that is until the company showcased some of its home/office products.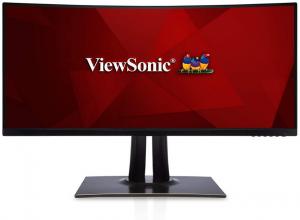 click image to enlarge
With its headquarters in Brea, California and a presence in over 100 cities around the world, ViewSonic has built up an impressive reputation for producing comprehensive hardware and software solutions. Bearing the ViewSonic brand name are products that include monitors, projectors, digital signage, ViewBoard® interactive displays and myViewBoard™ software ecosystem. ViewSonic has recently been showcasing a variety of display solutions designed to ease the transition to a virtual office and work-from-home situations from a more traditional style of working at a company's offices.
Leading off ViewSonic's choice of monitors suitable for those who wish to produce their productivity output from a virtual office and home environment is the VP3481 ColorPro™ monitor. This is a 34-inch curved screen monitor. It comes with native WQHD+ resolution of 3440 x 1440 and an ultra-wide 21:9 aspect ratio. Featuring a 3-sided frameless design for seamless viewing, the monitor has integrated speakers and makes use of AMD FreeSync™ technology to deliver seamless framerate output and a 100fps refresh rate. Connectivity options include Display Port, HDMI, USB Type C with charging facilities, and HDCP 2.2 content support for secure 4K content playback.
If you require slightly more viewing area then ViewSonic has its VP3881 model. Retaining the curved screen facility, this is a 38-inch monitor. It combines UWQHD+ 3840 x 1600 resolution with an ultra-wide 21:9 aspect ratio. The monitor's colour settings have been calibrated with 100% sRGB and Delta less that2; hdr; support for detailed video playback the same 3-sided frameless design is used and you get vdisplay manager software to help organise your desktop so that can simultaneously view work on multipl applications monitor if need arises.
For the more mobile worker, ViewSonic offers portable monitors. The TD1655 Portable Touch Display is a 15.6-inch portable capacitive touch monitor. It has a 1080p resolution of 1920 x 1080. The product comes with a stylus so that the 10-point capacitive touch screen can be used for a smooth and natural writing experience. With its 3-sided bezel-less design, this model is less than one-inch thick and has a weight of 2.1 pounds. The unit's connectivity options include USB Type C for video and power delivery along with mini HDMI. Providing support for either landscape and portrait orientation is a built-in kickstand.
ViewSonic also offers its VG1655 portable monitor. Again this is a 15.6-inch unit with a 1080p resolution of 1920 x 1080. Slightly lighter than the TD1655, the VG equivalent is less than one-think thick and weighs just 1.8 pounds. It has a pair of USB Type C ports and a HDMI port plus a built-in kickstand for providing support for portrait and landscape viewing.
Completing this roundup of showcased models of Home/Office viewing options is the VX2785-2K-mhdu product. This is a 27-inch IPS monitor with a native QHD resolution of 2560 x 1440. Featuring a Creative iF Design circular ringed-base designed for practical cable management, the monitor can be tilted between -5/+20 degrees and swivelled up to 30 degrees for the optimum viewing position. Among its connectivity options are a USB 3.2 Type C port, HDMI port and Display Port. VESA Adaptive Sync connectivity, through AMD FreeSync technology support, provides minimal screen tearing and stuttering.
While the pricing for these units was supplied by ViewSonic in US dollars, I have included the pricing as currently listed by Amazon.co.uk.
ViewSonic Virtual Office and Work-at-Home Monitors

| Model | Amazon Pricing | US Pricing |
| --- | --- | --- |
| VP3481 | £644.86 | $699.99 |
| VP3840 | £1,107.78 | $999.99 |
| TD1655 | £306.18 | $239.99 |
| VG1655 | £264.38 | $179.99 |
| VX2785-2K-mhdu | £319.38 | $344.99 |