Mini Notebook and Tablet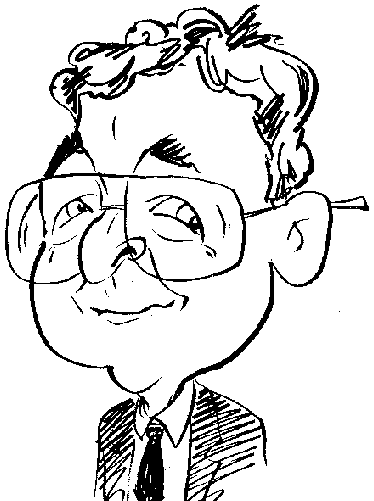 Review controls
Is it a notebook? Is it a tablet? No it is both.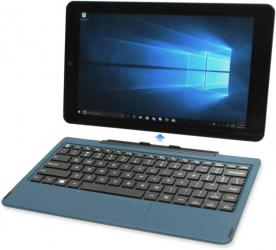 click image to enlarge
Hot on the heels of its BravoWin 2-in-1 notebook, Venturer has released the BravoWin S 10KR product. This device is classified as a 2-in-1 mini notebook. The 2-in-1 reference in the product's title refers to the ability of the BravoWin S to split into separate screen and keyboard elements with the separated screen adopting the role of a tablet. In its notebook guise, the BravoWin S, which arrives in a pleasant shade of blue with a Venturer logo on the rear of the screen, has dimensions of 259 x 170 x 30mm (W x D x H) and weighs 1015g.
The BravoWin S is powered by an Intel Atom™ Quad Core processor running at 1.33GHz with 2GB of RAM. As you would expect this device comes with Windows 10 Home with Office Mobile included. Venturer has paired a 32-bit version of the operating system with an X64 processor. Storage is provided by 64GB of flash memory which can be expanded if the need arises.
Once removed from the keyboard with a ripping motion, the screen turns into a 10-inch tablet with dimensions of 258 x 164 x 11mm (H x W x D) when held in portrait orientation. The BravoWin S touch panel multipoint capacitive screen delivers a resolution of 1280 x 800 pixels with reasonable smooth switching between portrait and landscape orientation.
Despite not including a dedicated number pad, in order to fit the remaining keys into the space available, Venturer has reduced the size of the remaining keys. As a result, even though I have small hands, I found the arrangement of the keys was rather cramped. I found that I made fewer mistakes when using just one hand to carry out any typing tasks.
It would have been even easier if it had been possible to turn off the touch pad, positioned at the base of the keyboard, functionality so as to remove any accidental touches on the pad. The touch pad features virtual left and right button area on either side of the pad. Its central area can respond to single finger drag & drop with two finger scrolling being possible up, down, left and right. If, like me, you prefer using a more tradition mouse for navigation and selection purposes, then the standard USB port can be used for attaching a wireless or tethered mouse.
Whether attached to the keyboard element or being used purely as a tablet, the screen element contains the various connections and power button used by this device. Running, from top to bottom, down the left side of the screen are a microphone pinhole, HDMI port, DC 5V power socket for use with the supplied lead and 3-pin adapter plug, micro USB port, 3.5mm jack socket for headphone attachment, power button, standard USB port and a Windows button for bringing up the Start menu. Still on the left side but on the rear of the unit is an SD card slot to increase the device's storage capacity, volume adjustment controls and the unit's camera offering 2MP models both front and rear. Image quality is what you would expect from such devices.
It does not matter whether you are working with the tablet or mini notebook, both methods produce similar timings regarding starting and closing down. In both cases, a four second depress of the power button is required to instigate boot up followed by 29 seconds before arriving at the opening screen. System shut down requires nine seconds.
As with the last Venturer 2-in-1 device I looked at, I found I needed some form of cushioning when using the notebook perched on my knee. This was due to a bulge that occurs as part of the screen swivel mechanism. With continuous video playing I was able to get around 7.5 hours of viewing before shut down occurred.
Venturer BravoWin S 10KR

| | |
| --- | --- |
| Screen | 10-inch 1280 x 800 |
| Operating System | Windows 10 Home |
| Bundled | Office Mobile |
| Processor | Intel Atom™ Quad Core 1.33GHz |
| Tablet | Multitouch capacitive |
| RAM | 2GB |
| Memory | 64GB |
| Connectivity | WiFi 8021.b/g/n |
| Bluetooth | 4.0 |
| Camera | Front 2MP, Rear 2MP |
| Connections | Micro SD, Micro USB, Mini HDMI, 3.5mmJack, DC Jack |
The BravoWin S is more suited to students looking for both tablet and notebook functionality. Pricing is expected to be in the region of £199.99.
http://venturer.com/2-in-1-windows-laptop-tablet/bravowin-s10-new/