A Multiple Remote Controller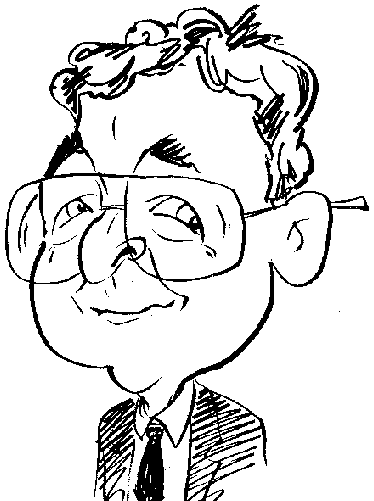 Review controls
How many remote controllers do you possess? In my case the number is well into double figures although only four are used on a regular basis.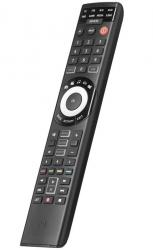 click image to enlarge
These days an increasing number of electrical devices arrive with a couch-potato accessory such as a remote control unit. You can quickly build up a collection of these devices which have the tendency of being paired so only work with their associated product. Remote controls also have a habit of going missing or exchanging their positions with another similar looking unit in your collection. Offering to reduce the number of the remote control devices dotted around your favourite chair in your home's entertainment area is the One For All product from Universal Electronics.
This URC (Universal Remote Control) 7980 comes with the claim of being compatible with over 7000 brands covering a range of devices. The URC7980 can be used to control a combination made up of a television, set-top box, Blu-ray/DVD/VCR player, audio/amplifier/tuner/AV reception, DVD, game console/digital media receiver/streamer, and soundbar or active speaker system selected from various category groups. In some cases devices will be available in more than one category. This will enable you to add similar devices to the URC7980 as only one device can be selected from each category.
Powered by four AAA batteries, which are not supplied, the URC 7980's layout divides its functionality into five distinct areas. At the top is an area containing options to scroll through the various device categories, select the input source, power on/off and activate set-up mode. A numeric keypad with info and favourite options makes up the second area. Positioned centrally is a navigational wheel with buttons to back, exit and scroll through activity modes designated as Watch TV, Watch Movie, Listen to music, Play games and Custom. The fourth area covers volume and program selection plus buttons for menu, TV guide, Smart features and a set of three spare keys that can be programmed to act in specific ways. Completing the areas is one containing playback controls and colour coded Fastext options.
You will need to set up the One For All device in order for it to take over from your current remote controls and interact with the different components of your home entertainment system. Various methods are provided with step-by-step instructions being listed in the Set-up Guide pamphlet. The SimpleSet method is the most basic method and the one I used with my Sony Bravia television. As its title indicates, the SimpleSet method delivers just the most common features following a seven step operation.
A second method involves identifying your various devices from a list that is spread over 15 pages in a code book. Each device in the list will have at least one four-figure code. This code will need to be used as part of the set-up process. Sometimes, when more than one code is available, you will need to try the alternatives to find the correct one in order to use the One For All remote for controlling your devices.
A third, more automated method, involves downloading the free One For All app which is available for iOS and Android. Once the app has paired with the URC7980, it will present a scrolling list of categories with each one offering a list of brands. These lists are not as comprehensive as those in the code book. The app will test the remote with devices and report back if a connection was established or not. Unfortunately on the odd occasion when a set up was confirmed, I was unable to get the remote to control the device when using the app.
Whichever successful method you use, you could find that some of the functionality you rely upon will be absent from the One For All remote. When this happens you can use the Learning mode. This mode allows you to assign a particular feature to one of the spare buttons or another button you are unlikely to require on the One For All. Multiple actions can be set up in this way as can macros but you will need to exit Learning mode before they become activated.
The One For All device is a little fiddly to set up but it is adaptable to cope with changed circumstance. This remote can be set up to work with eight different devices with a simple method of switching between each one. Currently Amazon has this product listed at £39.99.