Gothic Horror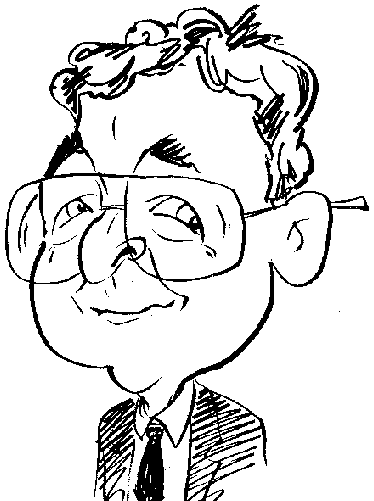 Review controls
Charles Dexter Ward returns to try and undo the mistakes he made in the past.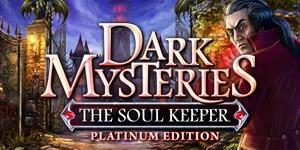 Fans of Gothic Horror will no doubt recognise the storyline on which this next game of "The Soul Keeper" is based. Drawing on a source of inspiration from a H. P. Lovecraft novel and forming part of the Dark Mysteries series, "The Soul Keeper" comes with the claim of being a supernatural Hidden Object game. I have been looking at the Platinum Edition of "Dark Mysteries: The Soul Keeper" which is developed by Cerucus Media.
As usual with other Platinum or Collector's Edition of games, this offering comes with a number of bonus items. In this case you are granted access to concept art, a Strategy Guide which provides step-by-step instructions and annotated screen grabs plus a bonus chapter which becomes unlocked once the main game has been completed. You also get an option to save an eBook version of H. P. Lovecraft's novel "The case of Charles Dexter Ward" that was published in 1941. The eBook can be saved in PDF, ePub or Kindle™ mobi format.
Prior to entering the world of gothic horror, you can create a profile and make adjustments to the gaming environment. You can set the volume levels for background music and sound effects plus opt to play in full screen mode with a choice of various resolutions. There are also options to use a custom cursor that changes its shape to reflect an available action and turn on special effects.
Three different levels of difficulty are available. Selecting from Easy level gives a fast recharge of the Hint feature plus sparkles to identify active zones, puzzles that can be skipped and a mild penalty if you over-indulge in mis-clicking during Hidden Object game play. Normal level has a slower recharge of the Hint feature, puzzles that can be skipped, fewer sparkles identifying active zones and a normal penalty for mis-clicking. Hard level does away with the Hint and sparkles features, does not let you skip puzzles and issues you with a severe penalty for mis-clicking.
You enter the game in the role of a detective who has been summoned by Charles Dexter Ward who, some may remember, from the Haunted Hotel game. Dexter Ward had brought Joseph Curwen, who had discovered the secret of immortality, back to life. Unfortunately Curwen had gone on a killing spree, on the island of Pactuxet, to capture the souls required to product immortality. Your skills as a detective will be called upon to stop Curwen and bring peace to the island.
Providing assistance to help you is an optional tutorial explaining some of the game's features that include a collection of tools arranged across the bottom of the screen. Taking up a central position is an inventory holding the items collected as you progress through scenes that some might consider a little garish. To the left of the inventory is a journal.
As well as recording your findings, this journal can also offer the player hints as how to proceed in certain circumstances. This hint feature is different from the main Hint tool which is located to the right of the inventory and is more inclined to point you in a specific direction. Keeping this Hint tool company are shortcuts to the main menu, Strategy Guide and a magic eye which can reveal how a particular item might be used.
Adding additional help to assist the player is the cursor's ability to change shape to indicate a possible action. With gears, speech bubble, hand, arrows and magnifying glass, the cursor could tell the player to explore, talk, pick up, look closely and move in a specific direction. When changing to one of these shapes, the cursor will also take on a 3-D appearance.
When meeting Dexter Ward, who quickly becomes a victim to the serial killer, or other characters, you will be presented with an overlaid animation of the character displaying facial movement. The dialogue will be delivered by a voice actor and in text format.
Hidden Object game play, appearing regularly and identified by sparkles, uses the standard format of listing the items to be found in text format. Items coloured yellow in the list will require an additional action before they could be selected. One of the items located will become the reward you receive for completing a scene. While appearing less frequently that Hidden Object scenes, the puzzles in this game are reasonably challenging.
Mixing plenty of blood and gore into its visually impressive graphics, the game may not be to everybody's taste as you explore 170 scenes but you can always fall back on the eBook version for your gothic horror experience. The game can be downloaded from Gamehouse.com priced at $19.99. You will need to be running a 1.0 GHz processor with 1GB of RAM and 450MB of hard disk space running Windows XP and later.
http://www.gamehouse.com/download-games/dark-mysteries-the-soul-keeper-platinum-edition