Sports Earbuds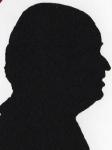 Here a set of Bluetooth earbuds that arrived at the time I was reviewing two recent phones neither of which comes with a 3.5mm sockets so Bluetooth is not a luxury but an essential. These are both small and light and as required for 'exercise' stay put once inserted.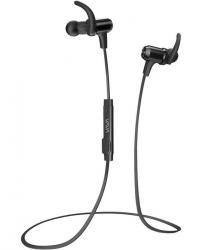 click image to enlarge
The cord connecting the buds is 60cm long and somewhat surprisingly for me anyway the control box is on the right side and only 6cm from the bud.
The box describes them as Wireless Stereo earphones with a less than catchy name of VAVA MOOV 28 model VA-BH009.
The buds are 3.5cm from front to back and .5cm across the magnetised back.
Apart from the buds – three sizes included – there are also 'hooks' which go into the outer ear to help hold the bud in place during exercise.
While 'hook' may bring up mind images of what goes into a fishes mouth they are considerably kinder to the ear as they are a curved piece of rubber that just holds the bud in place and does not impale the ear in any way.
A small micro USB to USB charge cable is supplied to allow charging of the buds it fits into the left side of the control box behind a rubber bung, a red LED goes on during charging and joy of joys it turns blue when charging is completed, so many recent products do not change colour or go out when charged.
The box has three buttons on its face the centre one if pushed for several seconds' turns the unit on (the same action to turn it off) and the LED flashes alternately red and blue until paired with your phone or other Bluetooth device look for VAVA when trying to pair.
Changing hooks and buds is not a job to done in a rush as they are both a good tight fit so do it while cool and relaxed.
Also in the box apart from the other sizes of hooks and earbuds are a small travel pouch and a ten side fold out instruction sheet in six languages small but readable text.
The one wearing illustration shows the buds going behind the neck and while this works it does mean that to advance to the next track or answer a phone call your right hand has to move behind the neck.
Sound quality was good and few people are going to let the sound source stray too far from their body if only for security reasons.
Volume levels were also fine on the two different phones that I used them with. The most testing of which is always some of the London tube lines where external noise is greatest during travel on some of the deep lines.
As with all earbuds I have problems with my ears swelling after an hour or so and these were no exception, I found the smallest buds were the most usable in my small ear canals and the hooks holding things in place.
The VAVA MOOV 28 model VA-BH009 are available from Amazon for £22.99 including free delivery.