Sennheiser Wireless Headphones M2 AEBT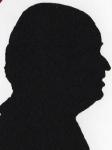 The last item I reviewed from Sennheiser was a set of earbuds – I did not even know they did earbuds – this is a quality Bluetooth set of headphones. In the past I have reviewed several sets of wired headphones so for those who prefer not to be tethered…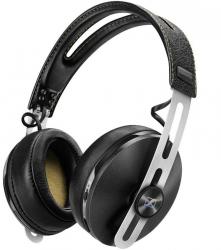 click image to enlarge
As always my job is to point out problem – however minor – often at the expense of waxing lyrically about the good points. Well I found one minor niggle here so let's get it out of the way, when I paired it with a PC I am currently reviewing it insisted that it was an Bluetooth earpiece which it is not but as it worked correctly I almost let it pass.
The headphones when fully compressed are 20cm from base of the earbud to top of the headband, there is 4.5cm of expansion on each side via a simple slider, if the earbuds are parallel then there is 12.5cm between them, they weigh 258grams without the 3.5mm lead attached. This lead is rubber coated and 1.4metres long.
The earbuds are a non-sweat black leather with the backs being an ivory colour. The sides are strung steel and the headband is leather adequately padded even for those of us whose follicles are few.
They are over ear but unlike a lot of such headphones did not make my ears sweat but to be fair to those tested in the heat of the summer my tests were done during winter.
I test with a range of units including those that have only a 3.5mm socket such as a basic MP3 player, an early iPod and more modern phones and an audio system. Also I was testing a small HP box system that had both 3.5mm out and Bluetooth so these have had a full workout.
First thing to remember that most of the sources mentioned above were delivering MP3 in some form or other. My phone can stream from Spotify and even Qobuz the latter delivering FLAC lossless music.
My audio system has CD quality so two better quality outputs along with MP3.
The right earbud is where the 3.5mm lead fits and beside this is where the supplied micro USB to USB lead – for charging – fits. Around the perimeter of this earbud are the controls.
There is a fold out sheet that is twice a normal A4 size this has a range of illustrations with eight different languages in single line explanations on each side, at the bottom of the sheet it explains what single, double and triple presses of each button produces for both audio and for those using them with a SmartPhone how to toggle two calls.
Pairing is straightforward and a voice tells you when successful as well as some other information such as low battery.
I live in a home with solid walls and like most Bluetooth devices three walls is the normal limit before breakup of signal.
The audio quality was excellent even for the limits set by low quality MP3, give them FLAC or CD Quality and the sound is great either tethered or in the near proximity with Bluetooth.
A while ago I visited a high end audio shop and the only mid-priced brand of headphones they stocked was Sennheiser. They come with a carry case and an airline adapter.
The Sennheiser M2 AEBT is available from the link below for £318.36 with free delivery.
http://www.amazon.co.uk/gp/product/B00SUZVLAA?ie=UTF8&tag=gadge0a-21&linkCode=as2&camp=1634