Quad Drive Ear Piece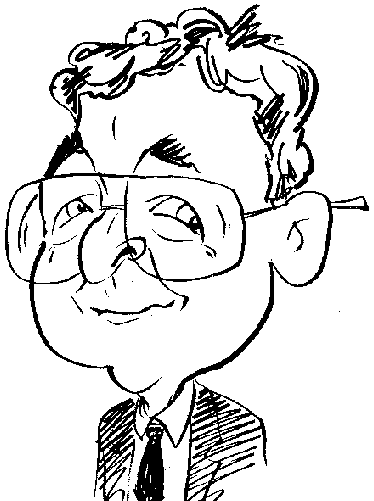 Review controls
Swedish by design and Chinese by manufacture deliver a set of earphones.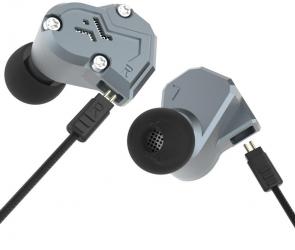 click image to enlarge
With a company name derived from the words "Revolution" and "Next", the Swedish company RevoNext has added to its product portfolio with the release of its in-ear QT3 earphones. With the brand number of RN-QT3, this in-ear headphones set come with a designed QT3 quad driver to help deliver a superior audio experience to the listener.
Although Swedish by design and concept, these in-earphones have been manufactured by Dongguan City Tuotui Co Ltd. This is a company based in GuengDong Province in China and follows the popular trend taken by numerous IT firms in the production of their products for a more economic approach to manufacturing costs.
Supplied in a small cardboard box, this product consists of a pair of in-ear ear pieces with two spare sets of silicone ear tips covering the small and large sizes to fit different user's ears. The medium size ear tips are already in position within the supplied ear pieces. Both the ear pieces and ear tips are well protected in a bed of foam rubber that you should consider retaining as a means of storing the items when not in use so they do not get misplaced or damaged.
You also get a detachable cable and a concertina style Use Guide. Due to the small type face being used by this document, I needed to search out my magnifying glass. The use of a small type face in documents does seem to be a more popular option with a number of manufacturers recently.
The way the in-ear ear pieces are presented within the foam rubber padding, they reminded me of a pair of cartoon style funfair dodgem cars about to rush off into action. No doubt this impression, dragged up from my childhood memories, was helped by the silver metallic appearance, referred to as Grey Space, and the strategically positioned three studs on the in-ear device's body.
The QT3 ear pieces have been designed with a streamlined aluminium sound chamber. Built into the QT3 is the combination of two dynamic drivers and two balanced armetures aimed at producing a better balanced delivery to the wearer's ears from different frequencies.
Connecting the in-ear QT3 ear pieces to an audio source requires the use of the supplied connection cable. Measuring 126 cm in length, this cable is rather thin and has a rubber coating. The cable does take plenty of work to remove the kinks and twists that have formed within this lead due to the way it has been folded and stored in the product box.
Partway along its length, this cable splits into two separate strands after 72 cm of single strand length. This single strand section of the lead features an anti-oxidation gold plated 3.5 mm jack plug which connects with whatever device is providing the audio stream. The dual stranded elements, each ends with a 0.78 mm 2-pin plug which is meant to slot into the in-ear pieces. Even after a certain amount of practice, I often struggled to make the necessary connection to the in-ear pieces on the first, and often, the second attempt.
RevoNext has imprinted each in-ear QT3 ear piece with the appropriate "L" and "R" indicators so that they are inserted in the correct ear. Disappointingly, the company has not given the user the opportunity to adjust the position in the lead where it splits into two strands. While I would not state that these in-ear earphones were uncomfortable, because they are not, however they would not be my device of choice for long listening sessions despite the clarity of the delivered audio. These earphones can be purchased for £59.99 from Amazon or RevoNext.
RevoNext RN-QT3

| | |
| --- | --- |
| Type | In-Ear |
| Connectivity | Wired |
| Cable Length | 125 cm + 2 cm |
| Sensitivity | 105dB |
| Impediance | 15Ω |
| Frequency Range | 7Hz-40KHz |
| Plug Type | 3.5 mm line |
| Pin Type | 0.78 mm |
| Weight | 25g |
https://www.revonext.com/en/product/QT3-Quad-Drivers-In-Ear-Headphone-66.html