Optoma BE Sport3 Earbuds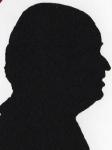 Bluetooth headphones and Earbuds were given a huge sales boost by Apple removing the 3.5mm socket from their latest offering in the autumn and so here an offering from Optoma nu force the BE Sport3 earbuds for those who exercise.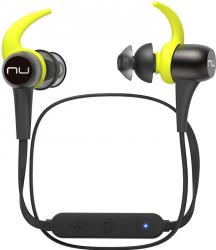 click image to enlarge
These definitely click the small and light boxes as they weight only 12.6 grams and their total length is 44cm and this includes any excess that is captured in a loop.
They are stated to last up to ten hours between charges and I managed this on one occasion, another was slightly more but a third test was around twenty minutes less so ten hours is a fair average. Total recharge is just over an hour using the supplied micro USB to USB lead and charging from a PC or Notebook port.
The silicon earbuds out of the box are 3cm from back to front however with the additional 'horn' fitted they are slightly more.
The 'horn' as I call them are described by Optoma as 'Revolutionary SpinFit TwinBlade ear tips' they go on to say 'Custom made for superior stability, noise reduction and a secure fit'.
In my tests the most athletic I got was a brisk walk to catch a bus or train and I found they did not move but I was nor doing aerobic exercise.
The cord between buds is thin but flat and as it is so short there is little likelihood of getting knotted up. The back of the buds and cord plus the control box in the lead are all black.
The buds themselves as well as the 'horns' are in a choice of black, yellow or orange, the replacement buds are black yellow and a more faded orange nearer pink, a total of two pairs of each 'horn' and six pairs of silicon buds.
Also in the box is a zip up pouch with a substantial clip on the end that will attach to most belts, a short 20cm micro USB to USB lead and a 'Basic User Manual'.
The tiny control box controls your music and answers your calls and the manual does explains what the various presses will achieve.
I put basic user manual in inverted commas as it is almost totally in diagrams but they should get you started.
Optoma are not known for 'cheap' buds however these are towards 'entry level' for them at well under three figures.
Sound quality throughout the range was consistent. I use a range of files of all genres of music – some I like others I tolerate and some I dislike – these I normally store on a MP3 player but I transferred them onto a couple of recent SmartPhones to do my tests using Bluetooth. I also include voice which as most older people will testify certain areas of sound diminish with age and so these need support.
Bluetooth range will vary according to where you are in an open area it will be far further than in a building with metal beams or solid walls; however few people will willingly let their smart phone out of their sight.
Having recently told you about the BE6i I preferred that sound, but sound is perhaps the most subjective thing.
The Optoma BE Sport3 are available from Amazon for £79.99 with free delivery.