Are You a Millionaire Spender?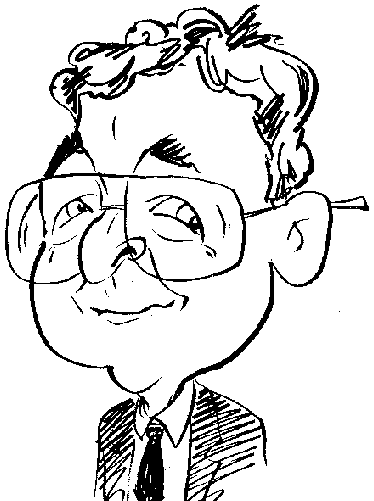 Review controls
While the pandemic may not have increased your expenditure, have you figured out how much have you spent?
According to recent research, as an average adult, I should pay out nearly £1 million during my lifetime. This expenditure does not just apply to me but to anybody who is regarded as an average adult which probably means YOU. While concentrating on the expenditure aspect, the research, as far as I can tell, has failed to address the issue of where the money required to cover these outgoings might come from. It would certainly put my mind at ease to know the source of this income.
The research, conducted by OnePoll and commissioned by O2, involved the questioning of 2,000 UK adults. The answers received produced some hard to believe figures perhaps because most of us tend to look at life and its associated features as a short term period rather than a possible lifetime with all that it entails. When asked Nina Bibby, from O2, stated "Our research shows just how much unnecessary expense we outlay over the course of our lives. Taking the time to shop around for more flexible deals that suit your individual needs, so that you're only paying for what you use, can save a huge sum of money in the long run."
Taking an overall look at the survey, commissioned by O2, it seems that around a third of those questioned were of the opinion that they currently pay for items on their bills that they do not make full use of or even rarely use at all especially when you consider their landline expenditure and television channels they pay for but never use or watch. Around 70% of interviewees in this survey admitted that they do not regularly check and compare prices regarding services and contracts to get the best deals.
A quarter of those taking part in the survey seem to suffer from the loyalty condition that afflicts some in that they confess to paying an average of £170 more than necessary because they do not consider any other options that might be available. In some cases, laziness was put forward as the reason why no shopping around was carried out to save money. 20% felt they did not have enough time to look for a better deal by shopping around. 32% put forward the theory that they would not save enough money, to justify the time taken, to make the effort worthwhile.
Even those who spend, on average, £200 a year (seems a little low) on mobile phone bills, many do not feel that changing a provider would result in a better value deal. Despite it being a device used more frequently, many are unsure as to what facilities are included in their current plan. Yet nearly half of those questioned claimed they would be happy to switch service provider if the process was easier. Could this be a case of "saying" but not actually "doing".
Not surprising O2, who commissioned the survey, are offering customisable plans to separate handset and airtime costs. One benefit of this would be to ensure customers do not end up playing for a phone they already own due to the multiple payments (that include the cost of the actually handset) covered by the original contract. According to Nina Bibby, "Our industry leading custom plans give users complete control and flexibility over how and when they pay for their devices".
Of course mobile phone costs cover just a small part of the average adult lifetime spend. Here is a more detailed breakdown, as revealed by the survey, of the costs that build towards the average adults monthly spend and add up to the lifetime figure.
A Lifetime 's Expenditure

| Product | Amount |
| --- | --- |
| Electric | £47.03 |
| Gas | £42.28 |
| Water | £34.94 |
| Internet / Broadband | £23.03 |
| TV Package (e.g. Sky) | £28.29 |
| Mobile phone | £17.56 |
| Landline | £15.38 |
| TV streaming service | £14.03 |
| Music streaming | £12.27 |
| Council tax | £136.61 |
| Mortgage / rent | £520.61 |
| Credit cards | £163.57 |
| Building insurance | £20.36 |
| Car insurance | £27.47 |
| Mobile insurance | £18.99 |
| Content insurance | £18.38 |
| Travel insurance | £16.76 |
| Pet insurance | £21.15 |
| Life insurance | £23.01 |
| Health insurance | £24.10 |