External Storage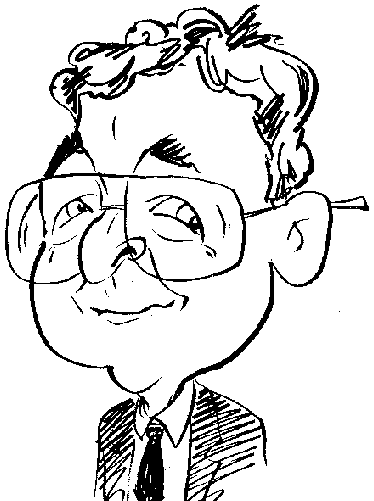 Review controls
Combining extra functionality connections and plenty of storage capacity is a device from OWC.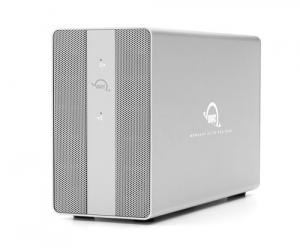 Available in capacities ranging from 2 to 32TB, the OWC Mercury Elite Pro Dual product combines drive storage capability with a 3-port hub functionality. Adopting a rather sturdy appearance, the Mercury Elite Pro Dual device is a silver coloured, aluminium box with dimensions of 240 x 140 x 85 mm (D x H x W) and a weight of 1760g. Included with the main drive unit are a power cable, USB Type C cable and a USB Type C to USB type A 3.2 cable. As my review sample product had winged its way over from America, it was perhaps not so surprising that the supplied power cable was not compatible with UK power sockets but it was a simple matter to swap a section of the power lead for one that had a 3-pin plug, more suitable for my use.
With OWC logo and product name, in white, on either side of the drive box, the rear of the box contains the 3-port hub feature of the unit. This facility features a pair of standard USB 3.2 ports and a similar amount of Type C ports. All four of these ports are rated at providing 10Gb/s of transfer speed. Also located on the rear of the box is a Kensington lock port, power socket and a vent opening for the unit's fan. The drive's front panel features a central strip with indicator lights for power put inwards and outwards data transfer traffic. As befits its dual Windows and MacOs compatibility, this device should not look out of place when used with either operating system.
Arriving in a pre-formatted state, the OWC Mercury Elite Pro Dual drive will need to be formatted before use. To assist in this task, OWC has installed its Drive Guide formatting utility on the drive and included a list of steps for carrying out this task. In my case I decided to follow the instructions for setting up this product for use on my Windows 10 system. Following these instructions, which included agreeing to a License Agreement and whether to opt to improve the OWC Drive Guide or not, you then move on to formatting the drive which comes with a warning that all data on the drive will be wiped.
The actual format process took under a minute with the 4TB drive delivering 3.4TB of capacity. A PDF copy of the product's User Guide is placed on the drive. However this is little more than a duplicate of the information supplied with the drive.
OWC offers some impressive figures concerning the performance of this product with regards to the transfer of data. A figure of 1000MB/s (1GB/s) of real data transfer speed is one example. OWC claims you should be able to transfer an entire DVD in less than 5 seconds or be able to transfer 1,000 photos in 2 seconds. These figures certainly made my mouth water at the prospect of transferring music, photos, videos and backups to this drive.
I immediately set about transferring 277GB of mixed data from a pair of external drives to the Mercury unit. The data consisted of program files, videos, music, photos and some general data. In total 389,478 items were flagged for transfer using the standard "copy & paste" method. I have to say I was not particularly impressed with timing achieved of 6 hours 27 minutes even taking into consideration the age of my system set-up. Other tasks involving the transfer of data to the OWC device produced similar rates of transfer.
Along with its storage capacity, the Mercury Elite Pro Dual product also provides users with an additional 3-port USB hub facility. Offering a choice of two Type C and two standard USB 3 ports (one of the ports will be taken up with the necessary connection to the host computer), you can use the other available ports for integrating different devices with your system. You could opt to attach devices such as a keyboard, mouse, external drive, printer, camera or headphones to enhance the functionality and enjoyment of your system.
To ensure there should be no problems when detaching an individual device or the whole unit from the host computer, OCW has developed its Dock Ejector app. This app is available free for downloading. Different versions of this software are available for the MacOS and Windows platforms. I have been using the Windows version of the app which sits in the system tray until it is required. With the Mercury Elite Pro Dual's ability for easy release from its host computer, you should encounter no problems in moving the unit between computers running the same operating system platform as you move between different locations to share the capacity and USB hub facility with other systems.
While I was unable to duplicate the promised transfer speed offered by this drive, I was happy with its capacity and USB hub facility. Although there is an option to opt for RAID 0, 1 settings, I stuck with the 4TB storage capacity which delivered a silent operation. Finding a UK price for the product, under review, proved to be rather difficult. As a result I took the decision to quote the price I found for the two main elements of this OWC offering. The enclosure, casing and 3-port hub, is available for £125.16 while the addition of the 4TB SSD drive will set you back £714.00.
https://www.owcshop.eu/catalog/product_info.php/elite-dual-usbc-3port-enclosure-p-1984
https://www.owcshop.eu/catalog/product_info.php/accelsior-pcie-nvme-p-1996