Visual Enhancement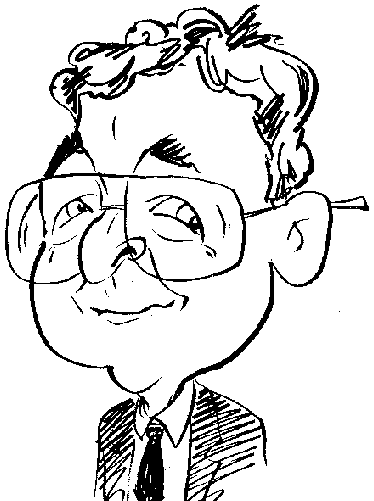 Review controls
Sitting in on a virtual press briefing, I was introduced to glasses for gamers.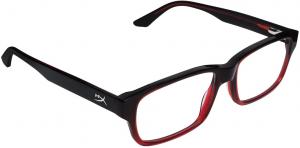 click image to enlarge
As I may have mentioned previously, I have had to undergo cataract treatment on both eyes. This condition could well have been the result of a combination of age and many long sessions staring at a computer screen whether working on reviews or playing games. While the medical treatment, and follow up periods of having eye drops, certainly helped improve my viewing experience, maybe earlier use of technology might have reduced the need for me to involve a surgeon to correct my faulty eyesight. The technology I am referring to is that of eyeware, such as the HyperX Gaming visual device, designed specifically to reduce eye strain
HyperX Gaming Eyewear was initially launched back in 2017. Currently this product is available in four colourways made up of shiny black & red, shiny black, crystal smoke and tortoise. The glasses feature premium nylon lenses with multi-layered designer-quality acetate frames which are both lightweight and durable. The lenses have been design to block out harmful HEV blue light while filtering beneficial blue light and allowing no visible yellow distortion to the viewing image.
The HyperX Gaming Eyewear uses integrated sprint hinges to provide flexibility while its frames retain their vibrant colours longer than painted polycarbonate frames. This feature may not improve what you can see but it should certainly improve the impressions of others looking at the wearer sporting these glasses. The Gaming Eyewear is crafted with thin, lightweight temples designed to pair and sit comfortably with the range of HyperX headsets. Again what might look good on the wearer could make them feel good and perform better.
HyperX, the gaming division of Kingston Technology, has recently announced a collaboration with the competitive esports team Panda Global to produce a new custom colourway of HyperX Gaming Eyewear. Combining the Panda Global signature logo with its black and white panda styling and a functional colourway with superior blue light, the resulting eyewear should provide protection for those spending hours in front of the screen when working or playing games. According to Stephanie Winkler, strategic marketing manager, HyperX, "The Panda Global has been using the HyperX Gaming Eyewear for several years now,, and have firsthand knowledge on how beneficial it is in reducing eye strain during practice, competition and general screen time." So maybe looking like an expert might help you play like an expert but possibly other attributes will be required to complete the picture.
Following the set up of the collaboration, the HyperX Gaming Eyewear Panda Global edition glasses will be constructed with premium nylon lenses designed to reduce eye strain. These glasses utilise blue light filtering technology. This technology is integrated into the lenses to minimise exposure to artificial blue light. The resulting product will offer minimal colour distortion and eliminate reflections on both front and back of the lenses to distract the wearer.
As I have yet to have the opportunity to try out the HyperX Gaming Eyewear Panda Global, I will leave the last words to Stephanie Winkler who pointed out that "Over the past few months there has been a surge in the amount of time spent in front of a screen; whether that be working from home, gaming for increased hours, or in many instances - a combination of the two. Both HyperX and Panda Global recognised the importance of eye health for players and fans alike, so this collaboration has taken on a new weight of importance for our changing times."
https://www.hyperxgaming.com/unitedkingdom/en/landing/eyewear