Dragon Goes Mobile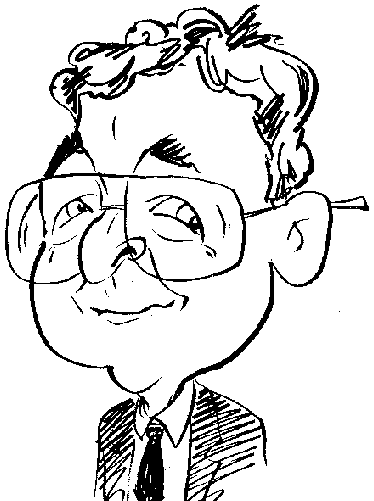 Review controls
Nuance is taking its voice recognition software on the road with Dragon Anywhere.
Originally developed for use on desktop and laptop computers to convert the spoken word into editable text, Dragon software has come a long way since those early days. Training time has decreased while accuracy has increased and new features have been added. Now Nuance's flagship, industry-leading offering of Dragon Naturally Speaking is available to mobile users with the release of Dragon Anywhere. This version of the Dragon software is available for use on iOS and Android devices. I have been running the software on a Huawei Mate 9 handset powered by Android 7.0.
As part of the product's initial setting up the Dragon Anywhere app, downloaded from the appropriate store, you get the choice of using an English (US), English (UK) or Deutsch dictionary. Not unnaturally I plumped for the English (UK) option when reviewing this product.
A number of videos are provided regarding the various features supported by Dragon Anywhere. Some of these features cover aspects of Cloud access while others seem more limited to the Mac platform compatibility. I am sure there must be some useful information contained within these videos but I found the American voice used to provide the commentary was so dreary that it could easily send the listener to sleep. I forced myself to sit through, without actually drifting off into dreamland, sessions dealing with synching with Dropbox and Evernote (a pleasant change with this one as you get lively music), multi-windows workflow, form filling, document management and importing documents amongst others. There is also a tutorial that you can work through as you try out different aspects of the program.
By default Dragon Anywhere opens in Dialogue mode. This is a sensible procedure as most users will be using the software to create documents by dictating text. Running across the top and bottom of the dictation area are the various tools available to the user in this particular mode. Arranged across the top of the screen are tools to delete, open and share documents plus start a new document and a drop-down menu offering various help options covering topics such as "What can I say?", Auto texts, Words and Settings. Options for an on-screen keypad, commands and transfer text are available at the bottom of the screen plus a record button that switched between green and red to indicate its current state of operation.
When dictating your text, it is nearly always best to concentrate on the delivery of the spoken word rather than what is actually appearing on the screen. The reason for this is that there is a noticeable delay before the text actually appears on the screen. This can be a little disconcerting until you get use to it. Dragon Anyway will automatically save the entered text, which can be spoken, spelt or inserted using the auto-text feature, on a regular basis. The completed text can be edited using voice commands, stored using options such as Dropbox and Evernote plus sharing with others.
As is my usual practice when reviewing a speech-to-text product, I test the accuracy of the conversion process by dictating a version of my review into the software. When using this method to test the accuracy of Dragon Anywhere, the procedure was brought to an end earlier than I expected. I must confess that it was not the software's fault but mine. During the dictation, and following my own advice of not watching the screen, I forgot to enclose the phrase "What can I say?" in quotes with the result the software took it to mean a recognisable command. The software obeyed the command by displaying a list of the various commands that could be issued.
Checking the 347 words accepted, before my omission, revealed that there were just two mistakes in the text displayed by Dragon Anywhere. The company name of "Huawei" appeared as "Hawaii" and the hyphen was missing from "multi-window". The achieved accuracy rating of over 99% was gained with no training being required and the host handset nestling on my knee. I would have expected double, if not treble, the amount of mistakes plus possible twice the amount of time if I had manually typed rather than dictated the review.
While the product promises to improve as it adepts to the user's voice over time, the few mistakes encountered during my test leave little room for any improvement. Dragon Anywhere supports popular Cloud sharing tools for storage and the sharing of documents with others. Rather than offering this product on a one-off purchase basis, Nuance has gone with a licensing agreement. A free one-week trial is available for testing before opting for a one-month license costing £9.99 or a 12 month contract priced at £99.99. Dragon Anywhere is compatible with Android 4.4 and later or iOS 8.1 and later.
http://www.nuance.co.uk/for-business/by-product/dragon/dragon-anywhere/index.htm