Tracking Down a Story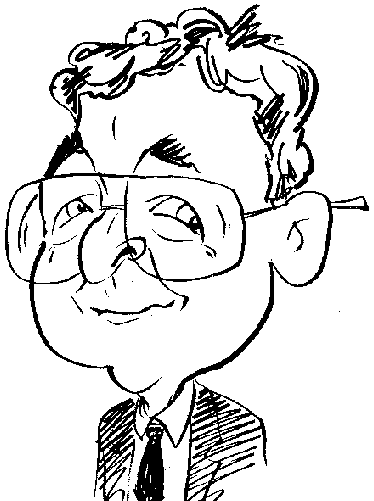 Review controls
Modern computer games have changed out of all recognition. This next game is an example of how it use to be.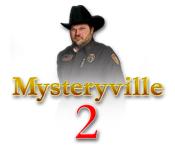 Dipping into my "oldies bag" I came across of the Mysteryville 2 game. Developed by Nevosoft and originally published by iWin.com, this game is an early example of Hidden Object game play. It is the type of game that would suit somebody taking their first steps into the gaming world of Hidden Object action.
Allowing different people to partake in this challenge of Hidden Object and puzzle solving of this game, you can set up profiles to record the progress of each participant. There are adjustable settings for the audio levels of sound effects and background music plus you can opt to play the game in full screen mode and use a custom cursor which turns out to be a blue arrow head design.
In this game you are cast in the role of Laura Winner, a journalist who has a psychic ability when it comes to get a hook on a story. In this role you are taking a holiday in the town of Eurekaberg where you are well-known from previous visits. Everybody in the town is looking forward to an art auction, which is due to take place, and are not too keen to help Laura as she tries to track down her old friend Bill Witowsky as she makes her way through the 22 chapters, that make up Mysteryville 2, or stages as they are referred to in the game.
Trying to find Bill Witowsky results in Laura having to visit several different locations, some of them visited more than once, and encountering various Hidden Object scenes and accompanying puzzles. Each Hidden Object session is based on a scene from the current location that is overlaid with numerous items of various sizes. Accompanying the scene will be a notification of the items that you will need to locate within the scene. You could be asked to find a text list or silhouettes. In both cases, you will only be shown some of the items with those found early being replaced by other items.
Rather than a mixture of different items, sometimes you could be asked to collect a specific number of one item such as flasks, white shirts, envelopes, goblets or suits. A time limit will be set for the completion of each Hidden Object scene with an on-screen countdown clock showing the current situation. The clock will emit an audible warning when there is just one minute left.
A Hint feature is provided to help assist you. However this will need to be recharged after each use. This recharging is extremely slow and can take over a minute of your allocation when using it to find a Hidden Object. Failure to complete a Hidden Object scene within the time limit means you have to tackle it again immediately or replaying the current stage. Really it is a case of "if at first you don't succeed then try again".
From time-to-time you will be presented with a puzzle that needs to be solved. Two types of recreating picture puzzles from segments make an appearance. In one type you need to rotate the individual segments while the second type requires the segments to be swapped around to create an image. Another form of puzzle involves finding matching cards laid out face down while various creatures need to be separated into logical groups. There is also a puzzle when Laura uses her psychic powers to create two views of a scene with you trying to spot the differences. You will also need to rearrange letters to discover a password.
Linking together the various Hidden Object scenes around Eurekaberg are conversational interludes involving Laura and different residents of the town. The dialogue is in text format only and mouse clicks are required to progress through the sections of dialogue. Fortunately there is an option to skip a conversation if you so wish.
If you can put up with the lack of high resolution graphics and rather static scenes then Mysteryville 2 can help you pass an hour or so during any idle moments. You should be able to download a copy of the game from Big Fish Games priced at $2.99. The game requires a 600 MHz processor with 128MB of RAM and 45MB of hard disk space running Windows 98 and later.
Mysteryville 2 > iPad, iPhone, Android, Mac & PC Game | Big Fish (bigfishgames.com)