MyPhone Hammer Axe Pro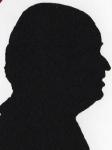 This is from a Polish company bringing a range of SmartPhones to various parts of Europe including the UK. The first thing I noticed is that it is not light and the volume levels need to be adjusted as they as set rather high by default, ideal for those with hearing loss.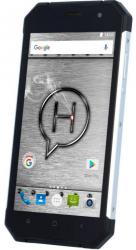 My sample also had another rather interesting setting in that by default Wi-Fi is set to off so you cannot do the standard of inserting SIM, setup Wi-Fi – because no Wi-Fi will be found – then set up your email account etc. before you get to the Home screen. I have been told this problem is now fixed.
There is sometimes a third option showing of 'later' on the Wi-Fi setup screen which allows you to get to the Home screen. Having got there and turned the volume levels down I did a factory reset to check it was not me suffering an aberration but I got both Wi-Fi set to off and a high volume when I redid the setup. I have reported this and I hope the factory will change both these settings before they try to sell them here.
It is 16x8.2x1cm and weights a quite substantial 276grams. The viewable screen is 12.2x6.9cm which gives the notional diagonal imperial screen measurement of 5.5inches. The display is 1080x1920.
Startup 24 seconds and shutdown is 3 seconds. You have 64GB of internal storage with all but 10GB of that available. 4GB of RAM with around 2.5GB free.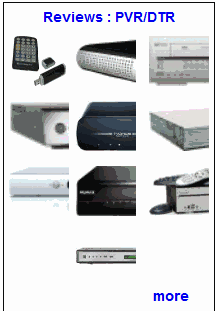 It runs Android 7 with very recent security patches. It has an Octa-Core 2GHz processor with a Helio P10 chipset.
The right side has volume up/down rocker and below that on the matt silver sides is a slight pimple that is the on/off button. The base has a quite substantial speaker and beside this the micro USB under a rubber bung which I found difficult to open. The left side has a camera button and the top has a 3.5mm socket for headphone this like the one on the base is a rubber bung but at least you can get a fingernail in to open this one.
The back has a slightly raised camera lens with an LED flash beside the 13MegaPixel camera, the Selfie unit is 5MegaPixel.
The battery is not user assessable but a section of the back – a horizontal strip – just below the camera is a flip open but again fingernail breaking tight, that reveals twin SIMs and a micro SD card port. The battery is 5000 mAh.
Nice features that I found while exploring the System folder are various three finger options for shortcuts as well as glove mode, flip to mute and background task clear just to mention a few that do not appear on most phones. Another that I would need longer to evaluate is scheduled on and off and while I do turn my phone off a lot of people would freak at it doing so but let me reassure you the default is have this feature turned off.

In use I found this a responsive unit and once I had got over my initial problems I found it easy to use and even though it does have a reflective screen quite easy to see providing you shield it from direct sunlight.
While I did not try dropping it or throwing it around it is described as a rugged phone and it does have a gorilla glass screen. It is described as waterproof and dustproof.
The Hammer Axe Pro will probably need to be taken up by one of the SIM providers to gain a substantial footprint. The unit I used was supplied SIM free.
The Hammer Axe Pro is available from amazon for £354.11 including delivery.