A Robotic Pet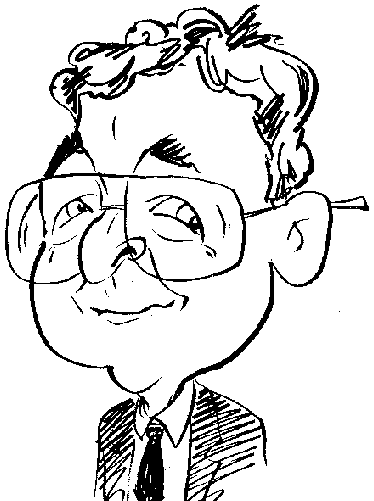 Review controls
With time on your hands, you could create a robotic pet to keep you company.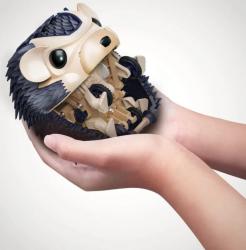 click image to enlarge
In the past, the Fereday household has been home to a collection of various pets. I can distinctly remember a cat (actually my grandparents when they ran a pub in Wolverhampton), several dogs, a gold fish, a couple of budgies ( including one that told me to "drop dead"), a white mouse, gerbil, hamster and at least three cockatiels. I am now about to add yet another creature to this list. Alright so the new addition is not a living flesh and blood creature but, knowing the other members of my family, it will be treated as an actual pet in a number of ways. Recently arrived from MenKind, an online and bricks and mortar establishment, is a Robotic Hedgehog to join the list of pets and become the subject of this review.
Aimed at those aged 8 and older (which does include me), the Robotic Hedgehog is a Construct & Create product which means you are provided with this pet hedgehog creature in kit format. As part of the bonding process between creature and human, it is up to you, or possibly the 8 year old if you feel you lack the steady hand and construction skills to put together the mechanic and plastic elements that will metamorphosis into the hedgehog. Somebody will need to create and test a gear box plus assemble the hedgehog's body and head in order to produce this robotic pet.
While the product box contains an impressive array of hedgehog building elements that have been mass produced and delivered ready to be detached from the appropriate yellow, black and white supporting frames, you will need to provide certain tools yourself in order to successfully build your own pet hedgehog. Not included in the box, but considered to be necessary to aid in the construction of this robotic creature, are a diagonal cutter, Philips style screwdriver, ruler, marker pen and four AAA batteries to power the new pet once completed.
Taking a first look at the multitude of elements that need to be used to create the robotic hedgehog can be rather disconcerting. Images flash before your eyes as you imagine the amount of work that will be involved in the building of this hedgehog. Fortunately an Assembly and Instructional Manual is provided as part of the package. Spread over 24 pages are the various steps you will need to work through to construct the hedgehog. These steps are illustrated with annotated line drawings with occasional images showing how the correct and possible incorrect results would look. I got use to my efforts looking more like the incorrect versions displayed in the manual.
I must admit that I struggled to follow the necessary steps and put this kit together. As an excuse I suppose I could point out that I did not have the help of an eight year old to assist in balancing out my incompetence where manual construction is involved. But that excuse does not really hold water. Building this hedgehog may not be the easiest task but it is one that could be carried out by most competent users.
Once you have created the robotic hedgehog with its built-in PC board and battery pack, this friendly pet can perform various tricks. Its repertoire includes single or multiple rollovers with an occasional backwards roll. It can also carry out foot stamping, extend its spikes and walk forward at your bidding. In order to activate these tasks, the hedgehog has a sensitive forehead and built-in sound detection. Whether you tap its forehead or clap your hands, the hedgehog will respond with one of its tricks.
Fortunately, unlike certain real pets, you will not need to provide food, apart from its hunger for batteries, exercise opportunities or clean up after your pet as it does about its robotic existence. When I first heard about this product from MenKind, it had a price tag of £30. However when checking the MenKind website, the Robotic Hedgehog was listed at £20 thus making the product more of a bargain.