Visiting Nearwood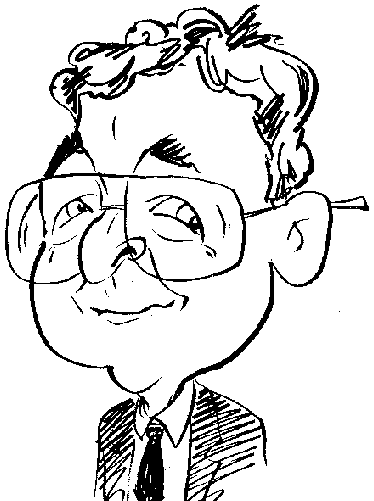 Review controls
Usually a father will help their child but, in this next case, the child corrects her father's mistakes made earlier.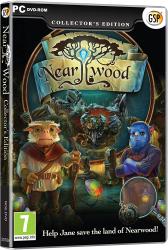 click image to enlarge
Nearwood, available in Collector's Edition format, is a Hidden Object Adventure game developed by Magicindie Softworks. Set in a magical world, this game involves the adventure of a young woman, named Jane Lockwood. She embarks on a voyage to defeat the evil force that was currently affecting the land due to the earlier mistakes made by her father when he was suffering distress caused by the death of his wife.
As befits its accreditation as a Collector's Edition, the main Nearwood game is accompanied by various bonus and extra items. There is a bonus chapter which requires the main game to be completed before it can be accessed. Other extra items include a Strategy Guide that can lead you through the game's tasks and actions plus Wallpaper, Concept Art and Soundtrack sections. While these extra items might be familiar to you, there is an additional item that might not be so familiar. This is Snoopedia which tells the story of Snoop-sees. These are small creatures who live in Nearwood. There are 111 of these creatures and for every three you find, another page of their story will be revealed. These extra items are available immediately.
When playing the main game, profiles can be created so that different people can play the game and have their progress recorded. Audio volumes for music, sound effects, environment and voice dialogue can be set plus there is a choice of viewing the game in full or wide screen mode. The game can be played in Casual, Normal or Expert difficulty level. While Casual mode has fast charging of the Hint feature and sparkles to identify active areas, Normal mode slows down charging and delivers no sparkles. Expert mode has no Hint feature or sparkles.
Following an introductory sequence in which we meet a young Jane and her parents, we then quickly move on and see Jane as an adult as she receives the keys of her parent's house from her Aunt Sheryl. On arriving at her old family home, full of memories, Jane encounters a goblin-like figure, named Fey the Adviser, who leads Jane to his home world of Nearwood where she spent time during her childhood. As so the adventure begins as you accompany Jane as sets off to search for her missing father.
To assist Jane in her search and cope for the different environment of Nearwood, various facilities are arranged across the bottom of the different scenes that form Nearwood. Fey takes over the role of the Hint feature which is positioned on the left of an inventory holding the items you collected. The inventory can be locked in position or left to disappear when not required until its area is invaded by the mouse cursor. Located to the right of the inventory is a map, which, once located, can transport you between locations, Strategy Guide, a satchel holding important documents and the Snoop-sees you have managed to collect.
As you travel around this colourful world, you will meet different characters who can offer advice and help. Their dialogue will be delivered by a voice actor and also shown in text format. Their on-screen representation will be full animated even when the character consists just of rocks.
Examples of Hidden Object game play appear at regular intervals throughout the game. While there are occasional exceptions, many of the Hidden Object sessions will involve finding objects represented by silhouettes. When all the items have been located, they will come together to form a piece of kit that will be required by the game. Occasionally breaking the pattern will be a request to find a specified number of one type of product or just those that are identical.
Mini game puzzles appearing in the game are varied in type and are often challenging with regards their difficulty. Along with creating potions, you could be involved with arranging images in chronological order, organising flowers in a garden and creating dual paths so that water and lava can flow. Brief instructions are provided for each puzzle but this is not always as helpful as it could be.
With its picturesque locations and eye-catching animations, including the appearance of black smoke, this game can certainly hold your attention as Jane journeys to find the Time Keepers to discover what had happened to her father. In fact I enjoyed the scenery so much that I often forgot to check out the locations for the presence of Snoop-sees in order to discover more about their story. I have seen Nearwood Collector's Edition listed on Amazon priced at £1.14. The game requires a 2.0 GHz processor with 512MB of RAM and 1,2GB of hard disk space running Windows Vista and later.