Wanderlust - The City of Mist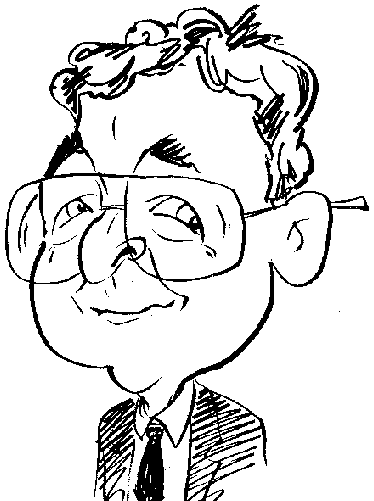 Review controls
You are about to join a family of explorers on their quest to locate the City of Mists.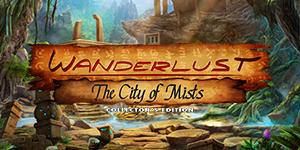 It all began with Great Grandfather who spun many tales of this strange island which, like the town of Brigadoon, would only become visible and accessible to mere mortals once every twenty years. On one of these infrequent occasions, Great Grandfather claimed he discovered that the island was home to a mysterious vault that contained treasures untold. As proof of this claim, Great Grandfather was happy to show off a mysterious charm required for access. He also claimed that a drawing of the crystal forming part of the charm would open this mythical vault on the island.
While this tale might sound rather far-fetched, it did spike the interest of your character's mother who went in search of the fabled City of Mists. It was not long before the mother sent for her daughter Rebecca, your role in the adventure, to assist her search and so "Wanderlust - The City of Mists" begins.
Developed by Madhead Games, "Wanderlust - The City of Mists" has been categorised as an adventure game. As well as creating a profile to record your progress in the game, you can opt for a full screen display with an aspect ratio and hardware or custom cursor. Settings can be adjusted for the volume levels applied to background music, effects, ambient and voice audio.
The game offers the player the choice of five difficulty levels. You can select from Easy, Medium, Hard, Expert or Custom. Depending on your choice, you will get different rates of charging speeds of the Hint and Skip features, the appearance of sparkles to identify active zones and Hidden Object scenes plus a penalty for mis-clicking and a tutorial or no help at all. You might even finish up with a mouse cursor that does not react to its position within a scene thus giving you no clue as to what to do.
Running across the bottom of the screen is a selection of tools available to you when taking part in this adventure. Positioned to the left is a tool belt that can be opened up to reveal pliers, knife and Great Grandfather's charm. Centrally positioned is an inventory that can be locked in place or only appear when its area was invaded by the mouse cursor. Any item in the inventory that is accompanied by a plus sign requires some work before it can be used. Completing the arrangement of tools are options to call on a map, journal, Hint and game's menu.
While making your way to this mysterious and magical island, your journey will be interrupted by the fairly destructive appearance of a monster. This monster does put its foot into your ship and other elements that might have eased your journey. Other characters awaiting you are a fellow adventurer whom you are never sure of, a professor and, of course, your mother who summoned you on this adventure with its puzzles and Hidden Object challenges.
When encountering the more human characters, you are more inclined to involve them in conversations with the dialogue appearing in text format and delivered by voice actors. These sessions can be cut short by clicking on a pair of chevron icons which appear in the top right corner of the screen and allows you to skip the conversation.
The game uses various formats for its Hidden Object activity. The list of items to be located can appear either as text or, in some cases, images. There were also a number of occasions when you need to follow a story containing several words in capital letters that need to be matched with an item in the Hidden Object scene. Generally the cluttered Hidden Object scenes will consist of well-drawn items but occasionally symbols and outlines will be used. When all the items have been located, then one of them would be added to the inventory.
When faced with puzzles, you will encounter a variety of challenges. Brief instructions, as to what is required, will be presented. A Skip option does become available after a short delay if a puzzle proves too difficult. Included among the puzzles are those involving avoiding sharks, moving obstructions to reveal pairs of symbols, arranging marbles in the correct position and replacing misplaced items in a scene.
While combining well-drawn scenes and animations, "Wanderlust - The City of Mists" is a game about which my opinion changed several times. At first I was reasonably impressed with the game and its take on its story line but this did not last long. There were times when I became bored with its slow moving backwards and forwards between locations as items were collected and used. A series of less-than challenging puzzles did not help matters. However there were times when the story line became more appealing but this rarely lasted for long.
I downloaded my copy of "Wanderlust - The City of the Mists" from Gamehouse.com where it is available priced at $9.99. The game requires a 2.0 GHz processor with 1024MB of RAM and 425MB of hard disk space running Windows 7 and later.
http://www.gamehouse.com/download-games/wanderlust-the-city-of-mists