Icy and Hot Threats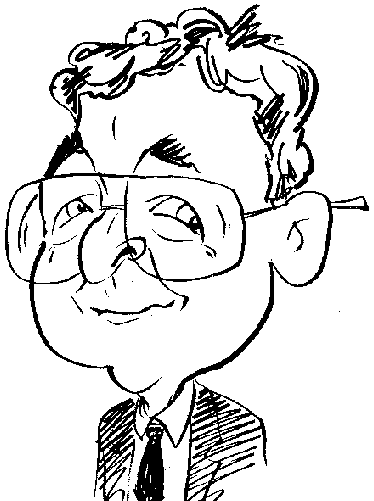 Review controls
When Stonehenge explodes you are called upon to rescue your sister and stop a dual threat.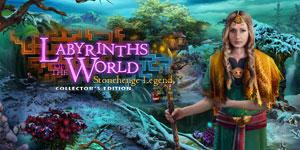 click image to enlarge
"Domini Games","Labyrinth ofHaving visited Stonehenge once, by dawn's early light on the way to a folk festival at Falmouth, I was drawn to this title of Labyrinth of the World – Stonehenge Legend. Combining the development skills of Domini Games and Big Fish Games, this title belongs to the popular Hidden Object Adventure genre. I have been looking at the Collector's edition of the game which comes with a number of bonus items.
Following a brief dramatic explosion scene involving Stonehenge, when fiery and icy portals appears, the game's title screen appears giving access to the various bonus items which include an extra chapter that only becomes available once the main seven chapters have been completed. Other bonus items include details of Statuettes won, Artefacts found, a Zoological garden to populate, morphing injects found, Hidden Object scenes and mini-games to replay once tackled in the main game plus music, video, concept art, achievements and wallpaper to check out
The main title screen also allows you to make adjustments to the game playing environment. You can set the volume levels for background music, sound effects, voice and environment. The game can be viewed in full and wide screen modes with a custom cursor plus special effects. Four levels of difficulty are available. In Casual level active zones are indicated while the Hint and Skip features are charged quickly. Advanced level does not indicate active zones and takes longer to charge the Hint and Skip features. Selecting Hardcore level means you must do without assistance with active zones and the Hint and Skip features are disabled plus it does not include a tutorial. Finally Custom level allows you to cherry pick from a range of features.
Following a worrying message from your sister, Margaret, who has been caught up in the Stonehenge explosion, you rush to help and are met by a typical secret agent type, named David Redford, who demands to see your ID which, when found identifies you as a detective and your investigation can begin as you discover that the exposition at Stonehenge had released energy which was either burning or freezing the surrounding area. Incidentally both of these techniques are used to carry out an ablation when attempting to cure an irregular heart condition.
As usual with games of this genre, the full screen view of the current scene, when in Adventure mode, will be overlaid by the various tools, available to the player, across the bottom of the screen. A centrally positioned Inventory will hold the various items that have been collected during the game. A plus sign next to an item in the Inventory will indicate that some additional action will be required before it can be used. To the right of the Inventor are the Hint / Skip features and a Strategy Guide. Situated to the left of the Inventory are shortcuts to a Map, Journal with sections for Tasks and Notes plus the game's menu. As your mouse cursor moves around the different scenes, it will change shape to indicate when tasks, such as examine, pick up or move in a specific direction, become available.
As you move around the various locations, often needing to double back and revisit scenes, you will encounter other characters, displayed in full size, who usually have information and a present to impart. The information comes in the form of printed text and dialogue delivered by a voice actor. Mouse clicks will be required to move through the dialogue while a skip option is available if you should want to quickly move on to the main action.
You will need to keep a close watch for morphing objects, statuettes and achievements integrated into certain scenes. The game features a selection of mini-game style puzzles. While varied in type, the player is offered a choice of Easy or Hard versions of the puzzle. Each puzzle has an appropriate name, such as Chest, Icy Tiger, Bas-Relief and Frog on the Rocks, Hidden Object game play makes use of different formats as you search for objects listed as text using different colours or shapes. Each Hidden Object scene has an option to switch to Match 3 game play in order to complete the task and be rewarded with an item.
Stonehenge Legend is certainly visually impressive with well drawn scenes that give off an illusion of depth. The various characters are realistic while the voice actors are almost believable. Even experienced players should get several hours of challenging game play from this title. I downloaded my copy of the game from Gamehouse.com where it is available for £19.99. System requirements call for a 1.6GHz processor with 1024MB of RAM and 1.54GB of hard disk space running Windows 7 and later.
http://www.gamehouse.com/download-games/labyrinths-of-the-world-stonehenge-legend-collectors-edition