Kurio Watch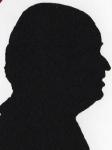 Almost every bus journey I make sees babies in a pram or pushchair playing with their parents SmartPhone. Now the SmartWatch is growing in popularity kids are going to want to play with that as well so here something that might prevent that confrontation.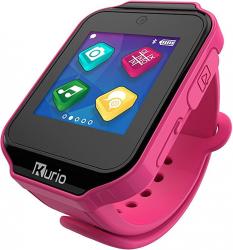 click image to enlarge
This looks like a SmartWatch for kids. In truth it initially seems little more than a watch with extra screens and items to keep them occupied. This I suppose makes the watch Smart as most parents dream of keeping their small charges occupied; at home this task might fall to the TV or video/download. When at pre-school then this falls to the teacher or teaching assistant, but on a journey be it on a bus, train or car it's down to the parent or guardian.
The watch is charged by a small micro USB to USB cable (supplied) this can be from a PC or 13amp USB plug face.
The viewable face is 2.9x2.7cm, this is described as 1.54inches and has a 240x240 pixel display, the overall face is 5.7x4.2cm and it weighs 45grams. The watch is chunky at 2.4cm thick; a flexible plastic strap is attached which has six holes which a popper fits into and then attached to the childs wrist just like their parents SmartWatch.
The right side has a snap shut micro SD card slot and below this a on/off button. The left side has the charge port.
My first joy was a box that does not need to be destroyed to remove the watch, this may sound trite but so many toys come in blister packs that have to be destroyed to remove the toy, well done Kurio.
The User Manual is three sides of A5 paper with the forth side the obligatory safety and regulatory instructions, I got it in my head that this was for six upwards but on checking no such figure could be found. Maybe a bright three year old could use it.
There are twenty Apps and Games listed in the User Manual. There is an extra small sheet to tell the adult how to connect to Bluetooth which allows the child the ability to connect to other such devices and even send messages so it can even have an educational use. There is even a Kurio SmartPhone App so they can even send and receive messages from their parents.
There is internal memory of 256MB and up to a 32GB micro SD card can be added.
When linked to a SmartPhone you can remotely take photos as well have a built in music player and other functions.
When doing the initial setup of name age etc. and setting the watch face and time you can also enter ICE (In Case Of Emergency) instructions such as contact numbers and perhaps most import any medical information such as allergies or medical problems.
So this is not a DUMB watch in fact it's quite smart with its Bluetooth capability and micro SD Card slot.
The Kurio Watch is available in Blue or Pink from Amazon for £57.99 with free delivery.