A One-eyed Town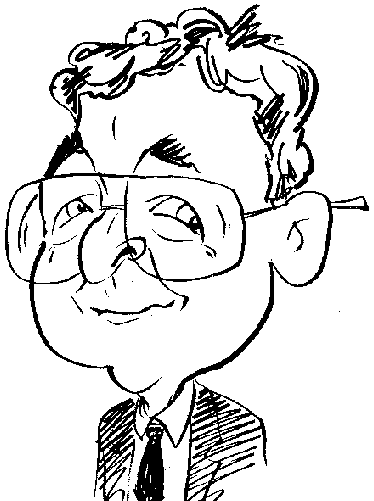 Review controls
With more puzzles than you could shake a stick at, this next game tells the story of a town that can only be visited once every 300 years.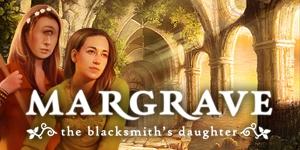 As part of the Margrave Mysteries series, "The Blacksmith's Daughter" is a puzzling Adventure game developed by Inertia Game Studios. I have been looking at the Collector's Edition of this game. This version of the product comes with a number of extra items that include a bonus chapter to add to the game's main chapters, a built-in Strategy Guide and game trivia that requires gathering strawberries.
Before donning the persona of Edwina Margrave, the role you play in this game, you can create profiles for different players and make adjustments to the playing environment. In the case of adjustments, you can set the volume levels for music and sound effects plus turn on features that include voice-overs, full screen viewing, maintain aspect ratio and use a custom cursor that changes shape to reflect when various actions are available.
When playing the game you have a choice of Casual or Expert difficulty levels. Selecting Casual level gives you a fast charging of the Hint and Skip features along with glimmers and sparkles to indicate areas that are worth exploring further. You also get puzzles that are categorised as being easy but sometimes I still struggled with them. Expert level has a slower charging rate of the Hint and Skip features. There are fewer glimmers and sparkles. Puzzles are more challenging.
The game opens with a sequence as you, along with your boyfriend Sam, make your way to a meeting with a Miss Thorn who has promised to show them a wonderful sight. This turns out to be the magical appearance of a town that is only visible for a short period every 300 years. This town is the dwelling place of a race of visually impaired beings. Like the Cyclops of old mythology, these beings had a single eye positioned in the centre of their forehead but don't worry they are friendly.
But I am getting a little bit ahead of myself here as you are rendered unconscious while enjoying the scenery. You recover to find yourself alone. Sam has disappeared and Miss Thorn is handing from a branch on the cliff face. It is up to you to enter the Cyclopean town and discover just what is happening before the town disappears for another 300 years.
Various tools are available to help your character when exploring the gaming environment set in the Cyclopean town. Taking up an area running across the bottom of the screen is an inventory that does differ from the usual type of storage area found in games of this genre. Items gathered are classified as main, persistent or keepsake and are stored in different sections of the inventory. Persistent items, which are reusable, are stored in containers, such as see-charm and divination tools, along the top of the inventory. A button is available for switching between views of the main and keepsake items with the latter consisting of documents and sketches drawn by your character.
A map, lacking the capability to provide fast travel options, and the Hint feature are at either end of the inventory. As the mouse cursor travels around the different scenes, it will change shape to indicate when certain actions are possible. For example a magnifying glass indicates closer examination would be useful while a grasping hand means you can pick up an item and a pointing hand is used when you can interact with an object.
One form of interaction could be holding a conversation. This usually happens with one of the one-eyed stone heads that are attached to a wall. There are other more human type characters in the town and they also have a single eye mounted on their forehead. The game's dialogue is delivered by a voice actor and printed in text format on the screen.
As mentioned earlier this is certainly a puzzling Adventure. It almost seems that every move you make in this game will encounter a puzzle of some sort. In many cases a puzzle will follow a puzzle which then follows another puzzles as you awaken a stone head and solve the favour the head wants in order to assist you in your task. These favours include revealing their dreams, finding and mixing ingredients for potions and replacing objects.
Other puzzles, of a wide variety, will need to be solved. These could involve duplicating set patterns, creating star signs while discovering the mystery of the rose emblem. You could also be asked to find shapes hidden in multi-coloured patterns and work out lock puzzles.
Hidden Object scenes are not as frequent as the puzzles but play their part. The game uses a fairly standard format of Hidden Object game play. You are presented with a scene consisting of numerous jumbled articles from which you need to locate selected items. These items are listed in text format below the scene. You will be rewarded with one of the items found at the conclusion of the scene.
With occasional cut-scenes to help move the story along, the game's numerous scenes are well drawn with appropriate animations. The game does take a little time to grow on you as you adjust to its style of playing and use of its various elements as you collect strawberries and solve the numerous puzzles. I certainly enjoyed playing this game but missed the ability to fast travel between locations. The Blacksmith's Daughter is available for downloading from Gamehouse.com priced at $19.99. The game requires a 1.8 GHz processor with 512MB of RAM and 560MB of hard disk space running Windows 7.
http://www.gamehouse.com/download-games/margrave-2-the-blacksmiths-daughter-platinum-edition