Homni Dot/Reston Part 2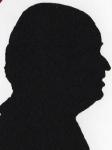 Having given you outline details of what Homni can do and how it links via Bluetooth to Dot/Reston the items that track your sleep quality here I delve deeper which for those like me who sleep badly may give vital helpful information.
Dot is a small 2.5cm circular device that attaches via a magnet to the top edge of your pillowcase. It is powered by a round clock type battery and sends its information daily to your App. It can store up to five night's data.
Reston is a flat strip 7cm wide and 78cm long that fits under the base bed sheet just above the mattress and ends in a 9x8cm unit that uses magnets to hold onto the side of the bed. A fully charged Reston should last around three weeks between charges but you should see a flashing red LED before it runs out telling you to charge via supplied USB lead.
The Reston is around three times the price of the Dot but it does all that Dot does plus respiration and heart rate.
Let me again emphasize these are three different products all sold by Terraillon and all can work stand alone in the App.
Once the Reston arrived installing it deletes the Dot from the App, I then installed the Dot standalone using another account and compared the overall sleep result given by both devices daily and while the Dot was always a couple of points higher no great differences were produced.
The number given is up to 100 and while this goes from Bad to Good with a couple of stops in between a score of 57 is still considered Bad.
Around the score is a graph made up of colours yellow for Awake, Light Blue for light sleep, Mid Blue for Mid-range sleep and Dark Blue for deep sleep.
Below this the time you first slept and the time you woke. Another graph below this to show the time during the night when your sleep was in what mode.
Further down the screen the amount of movement you make during night, up till now what I have described is available in both Dot and Reston.
If you touch the score figure you get more details. Things like sleeping time too short, you woke too many times, you took too long to fall asleep etc. Clicking on that phrase gives other screens with helpful advice.
Now for the added screens you get with Reston Bow the last graph shown on Dot – movement – There are Heart Rate and Respiration Rate which show as high, medium and low and a BPM figure on the right side of the graph.
While reading all the sub screens may give you a clue as you why you are sleeping badly a health professional may get useful information from the graphs especially the weekly one rather the daily ones as this shows trends.
With the initial problem with Dot – see the earlier review – this has taken longer than normal. However until they ask for the items back I will continue to look for signs of why a BAD figure in the 50's for me anyway represent a good night and only those below 30 are for me BAD.
All the three devices are available from www.amazon.co.uk. Just type Homni, Reston or Dot at the front page, I gave prices in previous item published on the 26th September 2018..