Switching Bodies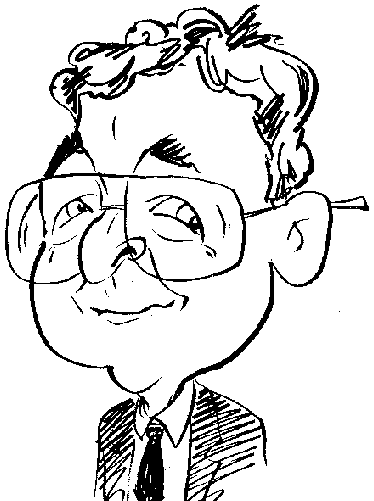 Review controls
Are you satisfied with your body? If not then you might like to adopt the route taken by a character in this next game.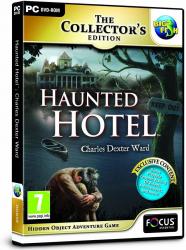 click image to enlarge
Haunted Hotel – Charles Dexter Ward is a Hidden Object Adventure game developed by Specialbit Studio. I have been looking at the Collector's Edition version of this title. Along with the main game, which spreads its story line over three days of activity, this product comes with a number of bonus items. This additional content consists of extra game play with a bonus chapter, concept art, sound track and the making of the title. You will need to complete the main game before you are granted access to the extra content.
By creating profiles, different people can play the game and have their personal progress recorded. Adjustment can be made to the volume levels used by background music and sound effects plus opt for a full or wide screen viewing with or without the use of a hardware cursor. The game can be played in either Casual or Expert mode. While the former mode gives the Hint and Skip features a fast charge and highlights active zones with sparkles, there is a slower charge rate and no highlights with the latter mode.
You are cast in the role of the sibling of your brother Charles Dexter Ward who has gone missing without warning. The arrival of a small package address to your brother provides a clue to the location of your brother. The package contains a necklace which Charles never took off and has a return address label which gives you a starting point to begin your search for the missing Charles.
As usual with this type of game you are offered a number of tools to assist you, although in this case the arrangement of the tools is slightly different. Occupying the familiar position of the bottom of the screen are options displaying tasks and a scrollable inventory plus a rechargeable Hint features which does switch to a Skip feature when solving the game's different puzzles. If an item in the inventory is accompanied by a plus sign then it will need to be combined with another item before it can be used.
Not wanting the top of the screen to feel left out, the game's developers have positioned some extra items at the top. Tucked in the top left corner is a menu option while the top right corner houses Info and Guide options. Info brings up a list of document pages which be collected from various scenes. These pages recount the experiences of an earlier investigation into this mystery that involves alchemy and more than a touch of necromancy. The Guide option is actually the game's Strategy Guide with step by step instructions and annotated screen grabs to assist your investigation.
As you travel around the game's different locations, without meeting a living soul, you will encounter puzzles and Hidden Objects that need completing plus an occasional black cloud that tends to dissipate when you approach. The puzzles are varied in style and are used to block access to areas. These include tasks such as following recipes, moving objects around and duplicating patterns. Hidden Object game play follows the standard method of combining a cluttered scene with a text list of items that need to be found. The Hint feature can be used to pinpoint the location of an undiscovered item. If more than a single item is not yet revealed then you can select the one to be targeted.
The game calls for plenty of movement between locations. However you are not provided with a map facility to aid you. Of course you could create your own map but its lack in the game is disappointing.
With the appeal of or possible lack of it, this game can be judged by the presence of an indication in the game's ending that there is a follow up title in the pipeline. I was not temped to seek out this follow up title and face more of the same type of action. Currently Haunted Hall – Charles Dexter Ward is available from amazon priced at £7.50. The game requires a 1.0 GHz processor with 1924MB of RAM and 854MB of hard disk space running Windows Vista and later.
Haunted Hotel: Charles Dexter Ward - Collectors Edition (PC DVD) | Amazon