A Christmas List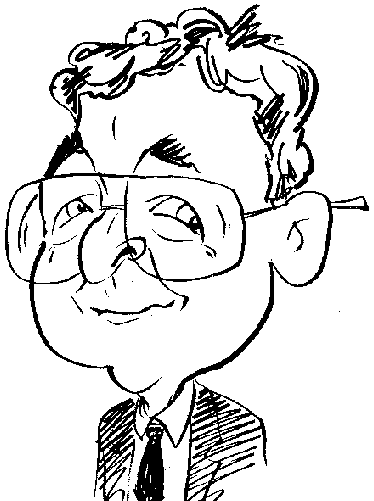 Review controls
Helping draw up a shopping list of toys is a top ten of offerings from Hamleys.
It is that time of the year when the subject of Toys for Christmas begins to gather in importance. To help customers decide which are the popular offerings, retailers issue their top ten toy list for the coming festive season. The first of these top ten lists to reach me is from London's top toy store of Hamleys as it produces its mixture of traditional toys and those that take advantage of more modern technology.
Taking the lead in Hamleys' list is Scruff-a-Luve My Real Rescue. Priced at £40, this toy will come as a ball of scruff looking for love, attention and a special human connection in order to be changed from a sad abandoned pet into a fluffy toy that will become an endearing toy and lifelong friend for the child. You could say this was a Christmas miracle.
Aimed at the pre-school age range, Coding Critters is an educational toy that will introduce the young child to aspects of play, problem solving and critical thinking at an early age. Using storybook style adventures, the child will learn to code before teaching their pet critter to play games such as fetch, hide and seek. The Coding Critters have their own personalities and a price tag of £40.
The next toy allows the child to be creative. The Smart Pixelator provides the child with the tools to pixelate any design and build 2D or 3D projects. The Smart Pixelator has easy-to-follow lights and a variety of creative tools. Available with a free app, this product has support for Bluetooth and costs £70.
Also aimed at pre=schoolers is the Linkimals Slow Moves Sloth. This friendly interactive toy works in unison with a fellow Linkimals. Different designs can be used to link the full set of Linkimals.
Encouraging human interaction with friends and family members, plus a new twist on a traditional toy is Pictionary Air. As well as a required group of players, Pictionary Air needs a downloadable app. Images are drawn in the air and presented on a screen, The audience of friends and family are meant to guess what the image is supposed to represent. Pictionary Air is priced at £20.
The next toy in Hamleys' list is the LEGO Hidden Side Paranormal Bus 3000. Designed to act as an after-dinner activity for family members, this toy requires those joining in with this item to build the spooky LEGO model before downloading the LEGO app which will make the bus come alive in virtual reality and for everybody to hide behind the sofa.
Collectibles continue to be a popular choice especially when looking for a gift that has a long-lasting attraction. Leading the way with Collectibles is Poopsie Surprise Dolls with their D.I.Y. Slime Fashion capability. With each doll containing 20+ surprises to supplement these 14-inch Fashion models with brushable hair. Each doll will come with a Rainbow dress or Pixie Rose. Poopsie Surprise Dolls are priced at £50.
Also making the Hamley list is L.O.L. Surprise Chalet Dollhouse. This toy is the ideal two-storey chalet location for the child to send their L.O.L. collectible Surprise Dolls for a refreshing winter break, Made from real wood, this chalet has six rooms and includes a light-up ice skating rink plus a working ski-life. Pricing is set at £250.
For the older child, Hamleys has listed the Nerf Fortnite RL. Based on the blaster used in the popular video game, this toy consists of two official rockets constructed of foam and hollow flexible tips. Pricing of this toy is set at £30.
Completing the top ten listing is Oblique Drifter. This four-wheeled buggy can provide loads of active entertainment. It has smooth steering, a strong climbing ability, 360-degree rotation and multi-function drive. It can also play music. The Drifter is priced at £60.
I do have to point out. due to on-going health issues, I have not been able to personally test out any of these toys. Hopefully this situation will change in the near future. Meanwhile, it you get the chance why not pop down to Hamleys and check out the store's full range of wares.
https://www.hamleys.com/