Are You Afraid?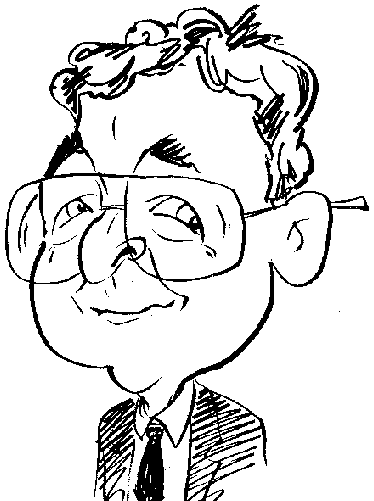 Review controls
I could have entitled this review as "Be Afraid!" which might give you a clue as to the game's content.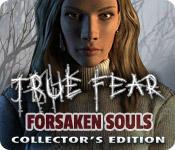 True Fear: Forsaken Souls is a Hidden Object Adventure game that is available in Standard or Collector's Edition formats. My review of this game, developed by GOBLINZ, is based on the Collector's Edition which contains a number of bonus items, some of which are available immediately while others require you to make progress or complete the main game. The bonus items include wallpaper, music, figurines to collect, achievements, the making of the game, deleted and cut-scenes, plus a bonus game and the opportunity to replay puzzles and Hidden Object scenes.
Prior to taking on your role of a young woman named Holly Stonehouse, you can create a profile that contains adjustable sound, music and brightness levels plus playing in full screen mode with a custom cursor and notification of any figurines you collect. There is a choice of three difficulty levels as you select from Casual, Advanced or Expert options. These levels feature different speeds for Hint and Skip charging plus the appearance of helpful sparkles and a map that can show locations with actions needing to be completed and the ability to transfer you between scenes.
The arrival of a message from your sister, who you have not seen for 10 years, sets you on a journey to discover more about yourself and your early family life. Be aware that this adventure includes a number of horrific scenes that will not be to everybody's taste, shadowy figures and a tale of mystery and intrigue. This is not a game to be played by the highly nervous while alone late at night.
Arranged across the bottom of the screen, during the adventure game play mode, are the main tools available to the player. Taking up a central position is the game's Inventory which automatically hides itself when not required unless you activate a lock feature by clicking on an arrow. Chevrons, at each end of the Inventory, allow you to cycle through the available items when there are too many to display at the same time in the available space.
To the right of the Inventory is the rechargeable Hint feature in the form of a doll that needs to be animated with glowing red eyes to indicate it is ready to help. Shortly after the start of the game you will collect a map which sits just below the Hint doll. You can use the map to quickly transport yourself between locations. On the left of the Inventory is a journal which automatically records your progress in sections designated as Story and Clues. Keeping the journal company is the game's Strategy Guide which can provide step-by-step instructions and annotated screen grabs.
You do have an additional tool which is the mouse cursor. This tool changes shape to indicate when different actions are possible. You need to be on the look out for when the cursor changes to a magnifying glass, cogwheel, grasping hand or arrow so that you do not miss out on an important action that is required to make progress as you move backwards and forwards between various scenes.
Hidden Object scenes, revealed by a kind of misty effect, appear from time to time with sometimes the location being revisited. You will be presented with a text list of objects that need to be found in a scene containing numerous items. If a text item is coloured red then an extra action will be required before than object can be selected. Often a Hidden Object scene will contain at least one area that will need to be opened up to reveal more objects. In each instance the text list will be greyed out apart from those items in the revealed area. It was noticeable that you would need to be very precise in the selection of some objects before your choice was accepted. On more than one occasion, due to the lack of precision, I was misled into thinking I had clicked on the wrong item when in fact it was the one I wanted.
The game features around 20 puzzles or mini games which need to be completed in order to make progress by producing some tool required later or opening a locked area. These puzzles or mini games are varied in type and are generally challenging enough to tempt you into considering the use of the Skip feature which appears after a suitable delay. There is no penalty for using this Skip feature.
Although it is not made clear at the start of this game, True Fear: Forsaken Souls is the first part of a trilogy. At the end of this game you will be presented with a "To be continued" massage while one of the available bonus items gives more information regarding the next two parts of this trilogy as it continues the story of Holly Stonehouse and her investigation into her early life and that of her sister.
While graphically well-drawn with appropriate sound effects, True Fear: Forsaken Souls lacked addicted quality. It was not a game that really grabbed my attention. I found it easy to take a break from playing this game without suffering any pangs of withdrawal symptoms. The game is available for downloading from various sites priced at around £10.80. System requirements call for a 1.2GHz processor with 1024MB of RAM and 1703MB of hard disk space running Windows XP and later.
http://www.bigfishgames.com/games/8740/true-fear-forsaken-souls-ce/?pc