Freecom External SSD Drive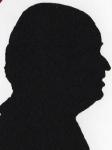 This is a tiny SSD drive in all but capacity which is 128GB. I will give the exact size in the review below. However it is described as a Tablet storage solution and here is the major difference in that it has hard wired leads for both standard and micro USB.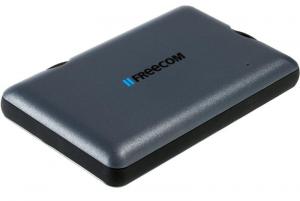 click image to enlarge
It is 9x6x1cm and it weighs 57grams. Its sides are rubberised with a grey plastic top and bottom which make it seem quite well protected. There is a slight depression in the centre of the front that allows you to pull out the USB3 lead a total of 4cm this has a nice click when it moves back into place. The left side has a similar mechanism for the 5cm that the micro USB lead extends and it again clicks securely back into place.
Looking closely at the small print on the back of the unit sees it says 'Freecom Tablet Combo USB 3 & USB 2
128GB.
The actual size is 119.24GB with around 1.5GB of files and manuals for both PC and MAC.
I copied 2672 files from a single folder – with many sub folders – from my hard disc to a USB3 port in just 5 minutes and 30 seconds. I then renamed the folder on the SSD and then copied the same files to the SSD from a USB2 port on the same PC this took 14 minutes and 30 seconds.
Copying the files from the SSD to a USB3 port on my notebook took 9 minutes and 45 seconds and then the same files to another folder on the notebook to a USB 2 port took 12 minutes and 30 seconds.
The only claim is the fastest possible for USB3 of 5Gbit/s this is on the outside of the well-constructed heavy card box with a magnetic closure on the side, certainly more protection if you move around the country with it.
This unit also works as an OTG device which means those with Tablets which often have small drives have a way of Backup. One word of caution the plug end of the standard USB is a little thicker and you may not be able to use the next door port simultaneously.
To facilitate that Nero Backup software is supplied on the SSD drive.
The cost of SSD drives is continuing to fall but at today's rates this is a good buy.
I think this small drive is a great device for quick transfer and for those with Tablets – what it was designed for – a great way to keep your data safe and secure.
The Freecom Tablet Mini SSD (128GB) is available from the link below for £86.98 with free delivery.
http://www.amazon.co.uk/gp/product/B019EDWIMQ?ie=UTF8&tag=gadge0a-21&linkCode=as2&camp=1634