Fancy Socks from Chatty Feet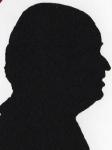 Socks for me perform two purposes, to keep your feet warm and to absorb sweat. The pair I was sent also does another task and they can become a talking point as well as the two things I mentioned above they are – I think – a design statement.
I call these ankle socks – not the things that are really only shoe size - but that the ones that go around 12cm up the leg.
The socks are quite soft to wear even after several washes mine were green in colour with a yellow toe and top area and then their selling point a face in black white and yellow along the top of the foot.
Sadly as I do not tend to wear sandals so one normally gets to see it when I am wearing them.
These are sold as 'unisex' and to fit me large. Four size measurements are given UK 9-12 (I take a size 10 shoe), Eur 43-47, USA 10-13 and JPN 25-27.
The label says 'Hi, I'm Commander Awesome'. These are part of the Chatty Feet range.
Looking at the website I see they come in two sizes Medium (shoe size 5-8) and large and they sell them for £8 which can make an inexpensive present for someone.
A total of 26 different characters are available although at time of checking a couple of styles were sold out, certainly the ones I was sent an email about were only available in the medium size so I was sent Commander Awesome, not sure if the PR person was trying to suggest they were me or not. However perhaps Mr Grrrril or Mr Zukkato would have to be someone you know quite well.
So far I have worn them four times and washed them after each wear, they have retained their shape and not shrunk or stretched. Perhaps more importantly the colours have not faded or run the teeth still look like they do in dental adverts which may or may not be realistic but that's how they came.
A couple of the wears were when I was out and about and for me the feet not sweating is perhaps the most important thing, on one of these occasions I was wearing black lace up shoes and on the other trainers, my feet were comfortable on both days.
I suppose the real test is when you get caught in a downpour but this summer finding one of those is somewhat tricky.
The socks are made of combed cotton.
Checking the website I see they do another range of 25 characters made especially for kids these seem to be £5 a pair. As a boy I would not have appreciated these as a gift but some girls might like them.
Still as a person who has completed his 'three score and ten' they now make a fun talking point and at my time of like comfort is the most important thing and these tick that box.
Men's or Woman's Chatty Feet socks are available in Medium or Large at £8 a pair and Kids at £5 a pair from the link below which shows illustrations of all the designs. If you subscribe to their newsletter you get £2 off your first order. All orders over £30 are sent post and packing free.