Protect the Book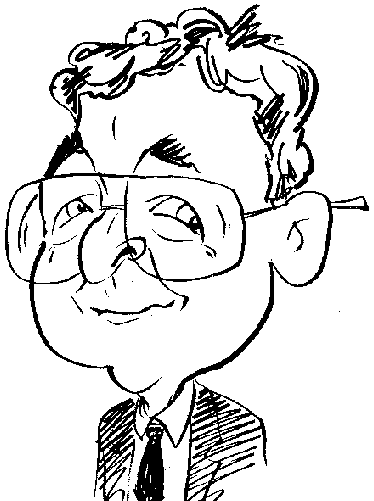 Review controls
Take a trip through various worlds as you set out to protect a book from the clutches of somebody intent on ruling everybody.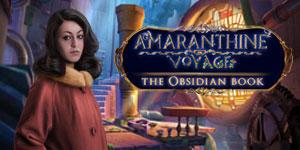 click image to enlarge
Amaranthine Voyage: The Obsidian Book is a Hidden Object Adventure game developed by Eipix Entertainment. The game forms part of a series that includes The Tree of Life, The Living Mountain and the Shadow of Torment with each title being a self-contained entity. I have been looking at the Collector's or Platinum version of The Obsidian Book which comes with a number of bonus items.
The bonus items are available from the game's title page under the heading of Extras. They cover topics such as replaying various mini games and Hidden Object sessions plus dipping into movie clips, pictures, collectibles, achievements, music, the making of the game and a bonus chapter. In most cases you will need to complete the main game or individual elements before being granted access but the music option does give immediate access.
Profiles can be created so that different players can enjoy the challenge of the game. These named profiles can contain the volume levels for music, sound effects and the spoken dialogue used throughout the game. You can also opt to play in full screen mode using custom icons to identify when different actions are possible.
Four levels of difficulty are available in the game. At the easiest level of Casual game play, you get fast charging of the Hint and Skip features plus helpful glints, sparkles and messages along with a map that will identify areas of interest. Expert level has a normal charging rate for the Hint and Skip features with fewer glints, sparkles and messages. The map feature remains the same but there is a penalty for over-indulging in mis-clicking. The Insane level slows down the charging rate for the Hint and Skip features while doing away with glints, sparkles and helpful messages. Mis-clicking will be penalised and the map feature does not indicate areas of interest. The fourth level, entitle Custom, allows you to cherry pick from a list of adjustable options.
Your role in this game is that of Samantha Bennett, a physicist working for an organisation known as CCPP. You are currently searching for and conducting experiments on a substance called Harmonium which is the energy that binds the universe together. You are working in Iceland where you have been sent to investigate the apparent lack of radio communications.
An optional tutorial will lead you through the initial stages of the game as you are introduced to the various cursors which indicate when possible actions, such as pick up, examine and move in specific directions, can appear. You also get to try out some of the tools that are arranged across the bottom of the screen. Initially these tools will consist of links to the game's User Guide and Menu plus the Hint feature and centrally positioned inventory which holds the items you collect. As you make progress in the game, other items, such as the Harmonium Generator and Map, will be added to this area. The Harmonium Generator, when charged appropriately, can be used to complete tasks such as cleanse, phase and mend while the map can open a portal for quick access to a selected destination.
Spread over six chapters, this Hidden Object Adventure consists of a series of Objectives which require you to complete specific tasks. Often these tasks will revolve around thwarting the activities of Dr Schroder who plans to steal the Obsidian Book of the title. With this book, Schroder will be able to take control of worlds situated in different dimensions.
As you move around your native world and other alien environments using portals, you will need to collect various items. Once collected, some of these items will need to be combined before they can be used within the game. A "+" sign alongside items in the inventory will indicate when an item needs to be combined.
Hidden Object scenes tend to be revealed by an outbreak of sparkles once you open a container or door. These scenes use a variety of methods for identifying the required items. Sometimes silhouettes are used to either identify a particular object or as a means to reveal a text list of items to be found. On other occasions images are used to provide clues as to the type of object you need to be on the lookout for. You also get a text list of items that need to be located. Whatever style or approach is used, you will be rewarded with one of the items when everything is located.
Along with the Hidden Object sessions, there is a collection of puzzles which need to be solved. When these puzzles occur, an info button will provide brief instructions as to what is required in order to make progress. In some cases a Reset button will allow you to return the puzzle to its original state in order to start afresh. A Skip option will become available after a suitable delay.
At various points during the game you will encounter other characters who have information to impart. This information will be delivered in spoken format and printed text. An option will be available to continue with the conversation or skip the rest of the dialogue.
With bright, colourful graphics and appropriate animations, the game is certainly challenging. I lost count of the number of times I made use of the Hint feature. I felt the game lacks addictive quality and I felt happier playing the game in short sharp sessions rather than burning the midnight oil playing this game.
My review copy came from Gamehouse.com where the game is available for $19.99. System requirements call for a 1.8GHz processor with 1024MB of RAM and 700MB of hard disk space running Windows 7 and later.
http://www.gamehouse.com/download-games/amaranthine-voyage-the-obsidian-book-platinum-edition