Edifier Soundbar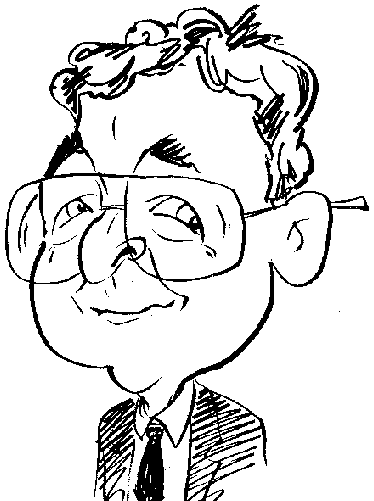 Review controls
With a choice of five input streams, this next product belongs to Edifier's family of speakers.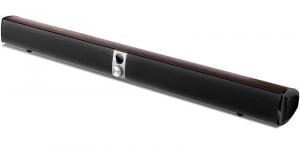 click image to enlarge
In the past I have looked at various Edifier speaker systems but this is the first opportunity I have had to check out the company's take on soundbars with the S50DB model. With dimensions of 112 x 12 x 10 cm (W x D x H), for this soundbar, Edifier has gone with a fairly standard design appearance of an elongated speaker unit that can either be wall-mounted or free-standing. Keeping the soundbar company in this kit are a wall mount bracket, screws and rawl plugs, 3.5mm to RCA audio cable, fibre optic input audio cable, 3.5mm adapter audio cable, remote control and a User Manual covering various European languages.
With the by-line of "Less Space, More Sound", the S50DB soundbar features three EQ models designated for music, movies and news. Constructed of sturdy wooden material, this soundbar combines bass, mid-range and tweeter units with subwoofer type output when delivering its audio. Decorating, and centrally positioned, on the front of the soundbar is a silver panel housing a circular display window and a large control knob. While the display window provides appropriate feedback and status info, the control knob can adjust the audio volume level output, switch between audio input streams and power on/standby mode plus revert to the factory settings.
Arranged along the rear of the soundbar are the available connection options. Running from left to right are connection options for Optical input, Coaxial input, dual Line in input, AUX input and Bass output (when linked to an external active subwoofer)r. As mentioned a little earlier, you can switch between input streams by an appropriate number of presses of the front-mounted control knob.
However the order of this switching chain is set, does not follow the same order at which the connection options are arranged. The set switching pattern is AUX - Line in –Bluetooth – OPT - COX. This could be described as, perhaps, a missed opportunity to add an extra level of user-friendliness.
Rather than develop and provide an app to supply virtual remote control of the soundbar functionality, Edifier has opted for a physical remote control unit. Knowing Edifier's liking for shapes which are different, it should come as no surprise to hear that the remote control is of a large circular button shape. The front of the button unit is divided into sections covering various functions. Basic operations, such as switching between input streams, adjusting the volume levels and selecting Music/Movies/News modes which, to my ears, tended to make minor adjustments to the output, are all covered. The size of the various control segments was just about large enough to suit my fingers which I have always considered as being small.
In operation, this S50DB soundbar was a bit of a mixed bag. While I was able, in some circumstances, to get output from two separate streams simultaneously, I have yet to get any audio output when using the AUX connection even though the display window portrayed the incoming audio peaks. The same device was quite happy delivering audio when connected to the Line in connection.
I also needed to disconnect a Bluetooth link before I was able to establish a connection with a second smartphone – even when a previous connection had been made and used earlier by the two smartphones. With regards to the audio output quality delivered by this Edifier soundbar, I was happy. It delivered a nice rounded, clear audio stream using a dynamic range management system available from the built in Texas Instruments' chipsets covering features such as Analogue – Digital conversion and amplification,
Edifier has priced this soundbar at £249.99.
Edifier S50DB Soundbar

| | |
| --- | --- |
| Power output | > Treble 12W)12W Mid-range 12W+12W |
| Frequency response | > 55Hz-20KHz |
| Noise level | > <25dB(A) |
| Sensitivity | > AUX 400+50mV / Line in 600+50mV / OPT/COX 350+50mFFs /Bluetooth 500+50mFFs |
| Tweeter unit | > ¾ inch |
| Mid-range and Bass unit | > 2 ¾ inch |
| Input type | > AUX/Line in/Bluetooth/Optical/Coaxial |
| Frequency band | > 2,402GHz~2,480GHz |
| RF Power output | |
https://www.edifier.com/int/en/speakers/s50db-power-home-soundbar