Another Person's Eyes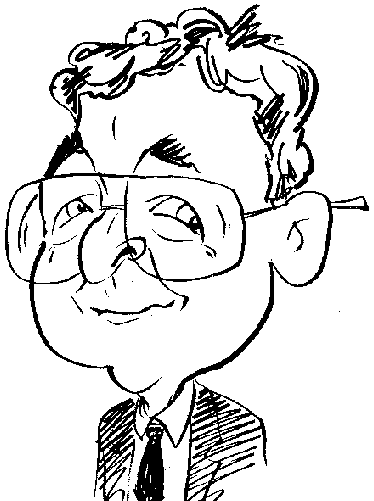 Review controls
With the tag line of "There's a thin line between the living and the dead", Mystery Tales: Her Own Eyes belongs to the popular Hidden Object Adventure genre.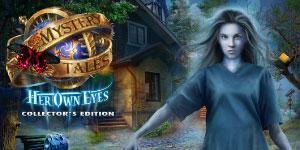 Developed by Domini Games, Mystery Tales: Her Own Eyes casts you in the role of a recipient of a lens transplant procedure. However, as can sometimes happen with operations, as I discovered myself recently, unexpected side effects can occur. Following the surgical procedure you find yourself being afflicted by visions of the dead which then leads you to begin an investigation into strange events that include a mysterious disappearance.
Profiles can be created to record the progress made by individual players. Adjustments can be made to the volume levels for background music, effects environment and voice dialogue. Other options include a choice of full or widescreen viewing, a custom cursor and special effects being implemented. When playing this game there is a choice of four difficulty levels available. Casual level has a fast charging rate for the Hint and Ship features, highlighted active zones and a tutorial. Advanced level slows down the charging process, does away with highlights but retains the optional tutorial. In Hardcore level, Hint and Skip features are disabled, as are the highlight and tutorial. Selecting Custom level lets you make adjustments to various settings.
The Platinum version of this game, under review, comes with a number of Extra items. Most of these features are available immediately. There are 13 different wallpapers, 15 examples of concept art and six pieces of music for your listening pleasure. As you make progress in the game you can check out Achievements, Collectibles, Stupid Deaths and Photos of characters. A bonus chapter will become available once the main game has been completed.
Following a dramatic introductory sequence during which a young girl is being pushed to her dearth from a mountain ledge and ending up in the morgue, you awake in a hospital bed. A nurse informs you that your crystallised eye lens transplant was successfully completed but you do need to be aware that there might by some initial problems with occasional hallucinations being caused by visions. With that in mind you return home and the game begins in earnest as you see the ghost of a dead girl called Freye.
The well-drawn Adventure scenes feature the usual elements found in games of this type. Running across the bottom of the screen is the collection of tools available to the player when performing tasks. Sandwiched between the Menu and Strategy Guide on the left and your journal containing tasks completed and yet to be completed, plus the rechargeable Hint feature on the right, is the inventory storing those items collected. If an item in the inventory is accompanied by a plus sign then an additional action will be required before it can be used. Some additional items, such as Freye's glasses to check out misty areas and a map will ne added later in the game.
Moving your cursor round the rest of the screen area will reveal when different actions are possible as the cursor changes shape. You can examine areas, move in certain directions, pick up objects and meet other characters. Voice dialogue, along with printed text, is used when a character has something to say. This dialogue is broken up into small sections requiring a mouse click to progress.
With your interest piqued by the sighting of the ghostly figure and finding newspapers relating to the mysterious death of Freye, you set out to investigate what is going on. Arriving in Austria, where Freye met her so-called accident, you set about putting your detecting skill to work. Any outbreaks of sparkles you come across will indicate that a Hidden Object scene is available. Rather than restrict the player to a single choice of Hidden Object game player, Her Own Eyes uses various formats. Sometime a text list of objects is used while on other occasions you will need to match silhouettes or images with items in a scene. Another format used in the game requires you to find a number of morphing objects before the list of required items appears. You also have the option to switch between Hidden Object and Match 3 action in either direction. Whichever mode is used, you will be rewarded with one of the found items at the conclusion of the task.
Along with the various Hidden Object scenes, the game contains a number of mini-game type puzzles. With over twenty mini-games, the developers have brought together a variety of puzzle type offerings that include a mixture of logic, hand-eye co-ordination, trial and error and the re-arrangement of resources. I found many of the mini-games to be challenging and sometime innovative. My current particular favourite mini-game involved ensuring a trapped beaver was not allowed to escape to dry land.
I enjoyed the challenge of Her Own Eyes with its mixture of mini-games, Hidden Object / Match 3 game play despite a story line that I felt was rather weak and not particularly believable. Remember your character had just had a major operation before taking a trip to another continent and finding everybody willing to let you investigate a series of mysterious disappearances. However, ignoring this dream-like story, the game should provide many hours of challenging game play and do not forget the beaver.
I downloaded my copy of this game from WWW.Gamehouse.com. The Platinum version of the game is priced at $19.99. System requirements call for a 1.6GHz processor with 1024MB of RAM and 1.2GB of hard disk space running Windows 7 and later.
http://www.gamehouse.com/download-games/mystery-tales-her-own-eyes-collectors-edition