Dell Vostro 14 Notebook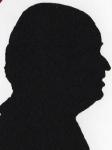 Having recently told you about a Dell small Tower system with Windows 10 v1703 the next item to cross my desk again from Dell is a notebook in the same Vostro series that also comes with the latest incarnation of Windows 10 v1703.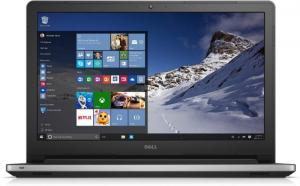 click image to enlarge
While it is described as a 'business' unit I see no reason while it should not also be a 'home' unit.
It is 33x23.5x2cm and weighs 1605grams.
Apart from the hinge and the rubber strips that form the feet – which are black – it is totally grey, silver grey for the top and bottom and dark grey for the screen surround and keyboard area. This means finger marks tend not to show. The screen like almost all units can be somewhat reflective in strong sunlight, but a lot less than most.
The left side has DC input, Ethernet port, HDMI out, two USB3 ports and a 3.5mm headphone socket. The front has a bar LED that shows white when charging. The right side has SD Card port; USB3 port, VGA connection and Kensington lock port. The back is clear; the screen only opens to 135 degrees.
Somewhat surprisingly the USB3 ports were not the normal blue colour, one of these ports remains live to allow charging of other devices when the unit is off.
The 81 key keyboard has full size alpha keys which are well spaced apart, there is a clear 3cm area to the left, right and behind the keyboard. There is a 9.5cm area in front of the keyboard to help dissipate RSI; the 10.5x6.5cm trackpad is mounted 10.5cm from the left and 12.5cm from the right.
Apart from the Gigabit Ethernet you also have excellent Wi-Fi and Bluetooth.
The viewable screen is 31x17.5cm which gives the notional diagonal imperial measurement of 14inches; the slight disappointment is that the display is only 1366x768, whereas I would expect a 14inch screen to display 1920x1080.
Boot is twelve seconds using the button on the right side towards the top of the keyboard, screen blank when you shutdown is two seconds but the LED in the on/off button does not switch off till nine seconds.
The keyboard is backlit and will stay – by default – for 45 seconds after the last key is pressed. I got a very respectable 10 hours and 5 minutes on battery with a reasonable amount of Wi-Fi Internet use. A full charge from total discharge while on was only 132 minutes.
There are some nice Dell Apps; one extra is a 30 day trial of McAfee that only loaded a week after the unit arrived but while it may be inferior Windows Defender kicked in automatically with v1703 and this is of course the very latest Windows 10.
It comes with an Intel i3 processor which can run up to 2.3GHz. It has 4GB of RAM. 128GB SSD drive which has around 85GB still free.
In use I found this a responsive system, trying to find things that would have been nice, well Touch is always a nice feature with Windows 10 and it would always be nice with Windows Paint 3D which is one of Microsoft's new features in v1703.
Available from the link below for £409 and almost as soon as you click the link someone from Dell will be willing to answer any questions you may have.
http://www.dell.com/uk/business/p/vostro-14-5468-laptop/pd?oc=s013rvn5468btsukie_1801&model_id=vostro-14-5468-laptop