Laptop Riser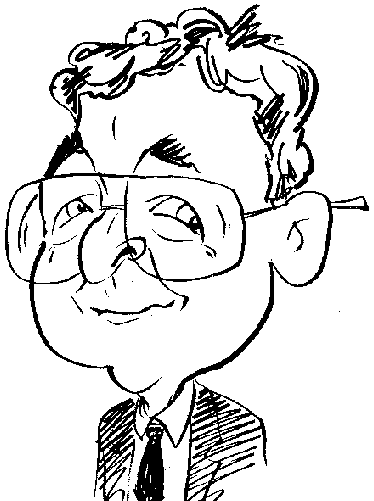 Review controls
Adjusting the working height of a laptop has never been easier with the aid of this next product.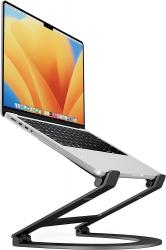 click image to enlarge
Usually, when reviewing a product for use on a computer system, whether hardware or software, I tend to use my main desktop system as the base platform. But sometimes this is not possible due to various circumstances. A recent example of this situation was the arrival of the Curve Flex from Twelve South, a company that designs and manufactures Apple accessories.
The Curve Flex is an accessory designed to provide greater flexibility when setting up a MacBook for improved comfort during use of the Apple device. The Twelve South kit acts as a kind of desk riser device. Its job is to allow the laptop to be positioned at varying heights and angles to suit the needs of the user.
In case you are wondering I was informed, prior to agreeing to review this product, that the Curve Flex was suitable for use with any laptop of at least 8.66 inches wide while weighing less than 7 pounds. With these dimensions and weight in mind, I opted to test the Curve Flex with my Lenova idespad 3305 laptop which I tend to use on my travels.
Taking centre stage, or should that be as a supporting role as it offers a stand base, the Curve Flex can be opened up to give the user a height of 22 inches from which to access a laptop for work and play. This process transforms the unit's original flat appearance to that of a raised platform onto which the chosen laptop can sit ready for use. Specific instructions are supplied in the box for preparing the Curve Flex to serve its designated purpose.
These instructions, which are best carried out from the firm support of a table base, involve applying pressure to the product's central module while raising the top section which is shaped like a horseshoe. You then need to switch your attention to raising the central section from the unit's base which, like the top section, has a horseshoe shape. The process is not as complicated as its sounds and takes but a few seconds to complete. The laptop can then be mounted on the slopping platform featuring protruding feet and a back rest support. The overall effect of an open laptop mounted on a Curve Flex resembled a sort of zigzag appearance.
Ensuring the Curve Flex is sturdy enough to hold a laptop in position, the unit's three sections are linked together by four specially constructed tension-ensuring hinges at the relevant points. Initially the tension of these hinges is set at a fairly high level to ensure the Curve Flex delivers a firm stand but this might cause some to struggle a little when manipulating the various sections into place. You are supplied with a small device for adjusting the tension of the hinges. This tool can be found within a small pocket built into the soft neoprene carry case that forms part of the package.
The Curve Flex does allow you to position your laptop at varying heights to suit your needs. I encountered no problems when working with this set up for normal productivity activities. While I did not feel as confident when using the Curve Flex when playing some games involving hectic action, I must admit no problems occurred. This kit does have the added advantage that it is easily portable and can be used in different locations.
Curve Flex Dimensions

| | |
| --- | --- |
| Width | 264mm |
| Height folded | 30mm |
| Height unfolded | 274mm |
| Weight | 28oz |
Full details are available on the Twelve South website. At the time of publication the Curve Flex is available from Amazon for £89.72.