Giant Supported World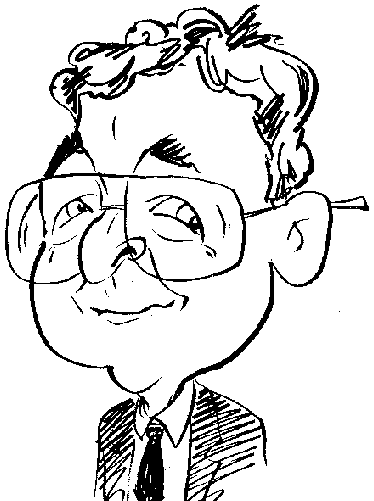 Review controls
It is a strange, strange world you are about to enter with Skyland - Heart of the Mountain gaming environment.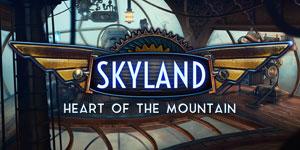 I have been looking at the Collector's Edition of Skyland - Heart of the Mountain. Developed by Cordelia Games, this Hidden Object game comes with a number of bonus items. These elements can be accessed from an Extras section on the product's main title screen.
This Extras section contains seven different options that are all immediately available to the player although he Achievements offers little apart from informing you that there are 16 achievements to be gained and 20 collectibles waiting to be found by the more observant gamer until some progress has been made in the main game. You can view 12 pieces of Concept Art, view and save 6 items of wallpaper plus save 4 music tracks used in the game. While maybe containing spoilers regarding events in the game, there are 6 cut-scenes. You can also try out 13 Hidden Object scenes and 22 mini games before tackling them in the main game. A reward of a bonus game is made available once the main game has been completed.
Profiles can be set up to record the progress of individual players. These profiles can contain the adjustable settings for the game playing environment. You can set the volume levels for music, sound effects and voice dialogue plus opt to play in full screen mode with a custom cursor that changes to indicate when different actions can be carried out. These actions include examining an area, picking up an object and moving in a certain direction.
There is a choice of four difficulty levels of difficulty. You can select from Casual, Advanced, Expert or Custom. These difficulty levels cover features such as the recharging speed of the Hint and Skip options, the use of glimmers and sparkles to mark the appearance of various elements including Hidden Object scenes and the type of tutorial that is available, to mention just some features.
The game itself is set in a post-apocalyptic world that has been built on the broad shoulders of sleeping giants. As the game opens the airship Nightingale is approaching a penal colony situated in the clouds. The ship and its crew, of which you are a member, has been sent to see if the colony has anything to do with the recent outbreak of people disappearing and being turned into crystals. On arriving at the penal colony, you discover that its inhabitants have been turned into crystals and you team up with your sister to solve the mystery of what is happening.
Running across the bottom of the well-drawn scenes, making up this game, is an area containing the tools available to the player. Taking up the central position in this area is the inventory holding the items that have been collected. If an item in the inventory is accompanied by a plus sign then some additional action will be required, such as combining it with an other item, before it can be used.
To the left of the inventory are icons giving access to the current task, a map, collectible indication and the game's main menu. The map indicates unexplored areas, the player's current location, blocked areas and where action needs to be taken. This map will also instantly transport the player to previously visited locations. Following the usual pattern adopted by Adventure games, a great deal of moving backwards and forwards between locations is required as you collect items, complete tasks and solve puzzles.
Switching to the right side of the inventory is the rechargeable Hint feature which changes to a Skip option during puzzle game play. You also get an engineer's gauntlet. This can be used to carry out certain tasks included those for attack and defence when facing certain characters.
As the mouse cursor moves around the different intricate and detailed scenes it will change shape to indicate when different actions can be carried out. These shapes include walking feet, question mark, magnifying glass, hand and gear. Among the actions covered by these shapes cover the direction in which you can move, find out more, examine, pick up and when an action is nearby.
At various stages in the game, other characters will make an appearance and have dialogue to impart. In such instances the character will generally be shown in full size and display some facial movement. The dialogue will be shown in printed format and delivered by a voice actor. An option is available to skip these sessions rather than click through the sections of dialogue.
While various items, available for collection, are integrated in many scenes, there are also numerous Hidden Object challenges where you need to pick out selected objects from a cluttered scene. The selected objects will be displayed either as silhouette or in text list format. Any item in the list coloured blue will need an additional action before it can be selected. At the conclusion of each Hidden Object scene, you will be rewarded with one of the items located.
From time to time your progress in the game will bring you into contact with a mini game in the form of a puzzle. Brief instructions will be provided although in some cases you will need to have collected an appropriate item before tackling the puzzle. A Skip feature is available should a mini game prove too difficult but this was not an option I was rarely tempted to use.
I felt Skyland - Heart of the Mountain was not immediately addictive but it does grow on you as you battle the forces of evil and attempt to restore this world to its original state. A great deal of moving around the various scenes and locations will be required. Some effort has been made to ensure the various mini games fit in with the style of the game and story line. I was certainly impressed by the game's graphics with layered scenes and well-drawn locations.
I downloaded my copy of Skyland - Heart of the Mountain from Gamehouse.com where it is available for £9.99. You will need to be running Windows 7 and later will a 2.0 GHz processor, 1024 MB of RAM and 865 MB of hard disk space.