Cherry Mouse & Waterproof Bag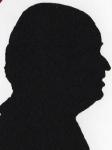 The first a rodent for those of us who still have a desktop system or those who just cannot get on with a trackpad on a notebook, the second something that arrived without notice a Waterproof Bag for your mobile phone from MPOW.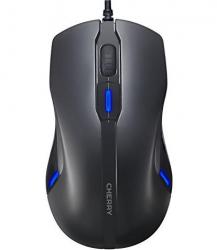 Cherry Mouse MC4000
When I think of Cherry my mind thinks quality keyboards but then it is not that difficult to think of other peripherals that might be sold in the same way so when I was offered a mouse bearing the Cherry name I tested what it could offer.
It is 12cm long 6.5cm wide at the back wasted to 5.5cm in the centre and 6cm wide at the front, at the 5.5cm point it is close to 3cm high and lower elsewhere and only .8cm high at the front, it weighs 130 grams.
Connection should be just a matter of connection to a USB port and within a few seconds Windows recognises it.
It has a total of six blue LEDs one under the mouse scroll wheel, one on the button in front of it, and two either side looking like 'go faster' stripes but none are that bright as to be distracting.
It slides effortlessly over the desk but not so effortlessly that a puff of wind will move it.
Turn it upside down and there are another two LEDs one either side of the movement sensor on the bass.
I mentioned the other button behind the scroll wheel and a press on this turns all the LEDs red and adjusts the mouse sensitivity between 1000 and 2000, blue is 1000dpi, whichever setting you choose will remain even after the PC is switched off or rebooted.
You are warned not to use the mouse on a reflective surface such as glass.
There is a small operating manual with six pages in English that explains everything.
It feels comfortable in the hand and as stated moves smoothly across the desk even after a couple of weeks of use and the pickup of the general detritus that seems to gather over the mouse movement area.
Its symmetrical design means that it is useable for both left and right handed users. I am definitely left handed but have got used to using a mouse right handed.
It comes with a two year warranty.
The Cherry MC 4000 is available from Amazon for £19.49.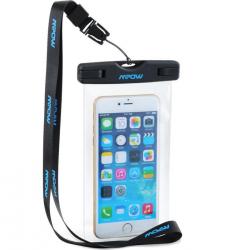 click image to enlarge
MPOW MBC3
A 19x10cm waterproof bag with a snap shut technology on the top together with a lanyard to allow you to hang it round your neck which attaches at the top centre of the of the fixing.
It shows a picture of a phone inside the bag which is floating in water so I assume it's for those who need there phone with them at all times even in a swimming pool. You should not use it in a hot tub.
The instructions on the box suggests you conduct a safety test before first use by placing a tissue in the bag and drop it in water for 30 minutes, after this if the tissue is dry it should be safe to use.
The fixing on the top is 11.5x2xx1.7cm and requires both catches to be rotated 90degrees before the contents can be removed.
It passed the 30 minute tissue test in a basin of water and once the bag was dried I was able to remove the dry tissue.
Possibly something for those who are never parted from their phone and while it does say do not use in a hot tub I assume this also covers a shower or bath.
The MPOW MBC3 is available from Amazon for £5.59.