It's A Fey World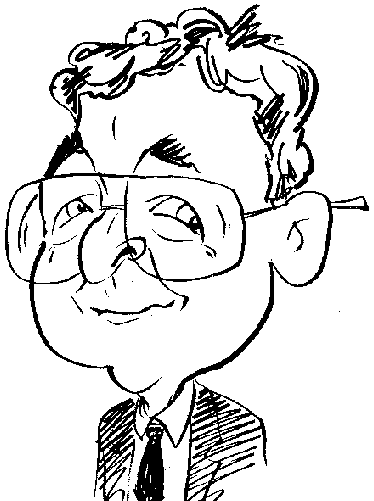 Review controls
Available in a choice of Standard or Collector's Edition format, Otherworld - Shades of Fall is a hidden Object game.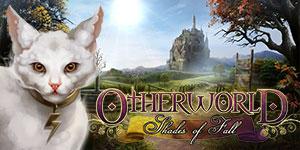 I have been looking at the Collector's Edition of Otherworld - Shades of Fall, a Boomzap developed game. As usual with Collector's Edition offerings, this game comes with a number of bonus items to justify its status. While features such as wallpaper, sound tracks, concept art and a Strategy Guide are available immediately; offerings to replay cut-scenes, replay mini games and an Epilogue are only available once encountered in the main game or when the game is completed.
Profiles can be set up so that different players can test their skill with this game. Adjustments can be made to the audio output levels for background music, sound effects and voice dialogue delivered by voice actors. Other options include playing in full screen mode with a system cursor and using pop-ups to announce achievements as they are gained. When playing the game there is a choice of Custom, Expert or Hardcore levels. Depending upon the chosen levels, you get various amounts of hints, guided help and sparkles to indicate Hidden Object scenes.
You are cast in the role of a young girl who, looking for a quiet life, decides to move to the countryside. However this action does not have the desired effect and instead is just the starting point for a series of incidents that could never be described as a quiet life. It does not take too long to discover a hidden world and a locket that grants you the ability of "Sight". This ability, when activated, allows you to see and interact with the magical creatures which inhabit this fey world.
But we are getting ahead of ourselves, so lets backtrack a little and take a look at the tools available to those entering this strange world. As usual these tools are arranged across the bottom of the screen when visiting the different scenes and locations making up this game. Taking up a central position is an inventory. Unlike other inventories that I have encountered, this one possesses the ability to switch between showing two different modes. Using a toggle button, you can change the inventory's content from Items to Clues whenever the occasion calls for it.
Located to the left of the inventory is map. This map has the ability to switch you between locations in the blink of an eye. There is also a link to reveal the current task. On the right of the inventory is the Hint feature, whose role is quickly taken on by a white cat, and a Strategy Guide which leads you through the different tasks making up the game.
Further assistance is provided by the mouse cursor which changes shape to reflect when various actions are possible. For example you could be faced by a cursor shaped as a pointer, magnifier, speech bubble, hand or gear. This provide actions such as possible direction, look out, talk, pick up or use as required. There are also three types of arrow cursors as you move, drag or turn an object. Depending upon the selected level, sparkles will identify Hidden Object scenes.
The game's developers have taken the decision to present the player with different formats and challenges with this Hidden Object type of game play. Mixed in with the familiar cluttered scene with a text list, some presented in a different colour, or silhouettes, are scenes where you need to find elements missing from pictures and even dig through rubble to reveal the items you require. In some cases you will need to uncover parts of a scene or manipulate objects in order to make discoveries.
Along with the Hidden Object scenes, which tend to appear more frequently towards the conclusion of the game, there are 24 mini games. Instructions of these games is provided via Question Mark icon. With examples such as painting an image, recreating a picture from sections and build a scene from blocks of varying heights, these mini games generally suit the style of game environment. Apart from the Hardcore level, a Skip option is provided with mini games just in case you find one that is too difficult.
As you explore this world, you will need to take advantage of your character's ability to use a special locket to see another world. When enabled this ability lets you see fey characters and communicate with them. They will speak and interact with you. Their dialogue is delivered in printed text format and spoken by voice actors. The on-screen character will display facial expressions but otherwise be static. Cut-scenes are used to move the story along but these sequences can be skipped.
While there were times when I found the game to be challenging, with some excellent graphics and an interesting story line, I never felt I was completely drawn into the game. This is a game that I could happily leave alone for periods without any noticeable withdrawal symptoms.
I downloaded by copy of Otherworld - Shades of Fall from Gamehouse.com where it is available priced at $19.99. System requirements call for a 800 MHz processor with 512MB of RAM and 490MB of hard disk space running Windows 7 and later.
https://www.gamehouse.com/download-games/otherworld-shades-of-fall-platinum-edition