Views of the Young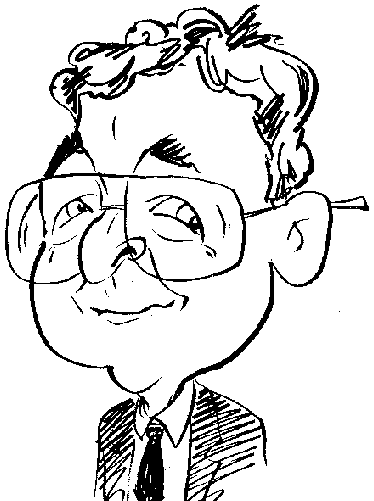 Review controls
While banks expect us to trust them, does this trust extend to their security arrangements when payments are concerned.
How often do you conduct financial transactions through an online link-up? And, if you do, how concerned are you regarding the outcome and possible security issues that may arise through the use of such a transaction? I am, of course, limiting the scope of my questions to just banking transactions. The reason for asking this question is due to the arrival of information released by a focus group that was conduction by IDEX Biometrics and Arlington Research.
Part of the impetus behind this research was the concern felt by Generation Z, made up of those born after 1995, regarding their views on banking fraud and the possibility of any follow up issues that have generally be known to occur after such instances. With payment fraud seemingly becoming the norm in today's society and the banks doing little to improve security standards and ease the concerns felt by consumers, some form of pressure was required and should be welcomed.
The research, on which this article is based, involved 1,095 interviews conducted by Arlington Research, an independent market research agency, using online methodology. Those being interviewed were aged between the ages of 16 to 24 and consisted on a mixture of genders and the regions they represented. An additional focus group, located in London and consisting of individuals aged between 18 and 24 years, provided extra data and the quotes used in the main research release. Also involved in the research was IDEX Biometrics ASA, a leading provider of fingerprint identification technology that could be used to ensure simple, secure and personal authentication to all.
Of the Generation Z interviewees, nearly eight-in-ten, some 79%, were of the opinion that banks were hardly breaking sweat to protect their customers from fraud. When this particular topic was asked to the younger members of the group, aged from 16 to 17 years, the percentage jumped to 95% of those agreeing that banks should step up fraud protection for the benefit of their customers and the money held by the banks.
Just over half (52%) of the Generation Z group were worried that they were about to become victims of somebody stealing their identity and misusing their bank accounts and other financial facilities. A slightly larger group of 54% interviewees did have some confidence that their bank would refund them any losses resulting from unauthorised fraudulently access to their bank account and subsequently removal of money from that account. But no mention was made regarding the amount of pressure that would be needed to instigate this refund.
It was interesting to note that these younger shoppers were willing to consider paying for additional, convenient payments to ensure greater security. With regards to paying extra some 43% of Generation Z interviewees would expect to pay for a biometric payment card. Around 33% would be willing to hand over between £3 and £5 a month for a debit or credit card that had fingerprint protection.
To ease their concerns regarding their relationship with their bank, Generation Z members wanted to see banks taking on board new technology that would offer protection against the risk of card online fraud. 62% of the Generation Z group felt banks should offer biometric payment cards to help reduce the possibility of payment fraud. In fact there was strong support for banks to offer their customers biometric cards to block fraudulent attempts. Of those questioned, some 44% stated they would choose a bank offering biometric payment cards rather than one which did not.
It would be interesting to see what variations would occur in the figures achieved if the research area was widened to an older age range especially including those not too familiar with the use of biometric authentication and the level of protection this technology can offer members of the public. So over to you Arlington Research and Biometric ASA.