Digital Make-Over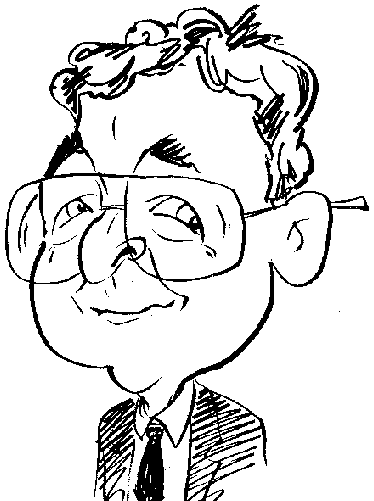 Review controls
You have probably heard, on more than one occasion, the popular sayings of "As pretty as a picture" or "The camera never lies". These two saying were far more appropriate yesterday than in today's more computer dominated society. We now have access to a number of software applications that do their best to improve on the former saying and misrepresent what is delivered by the latter. One such product is Portrait Professional from Anthropics.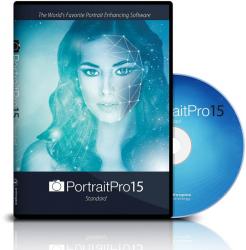 click image to enlarge
It has been around three years since I last took a look at the Portrait Professional software. In the intervening interval, the software has moved from version 11 to the current offering of version 15 which is available in Standard, Studio and Studio Max flavours. I have been using the 64-bit Studio Max product as the basis of this review.
As with the earlier version, Portrait Professional 15 acts as a digital facial make-over tool allowing you to airbrush blemishes and enhance certain features connect to the face. The program's opening screen might not be all that inspiring but it does provide you with the main options.
This fairly basis opening interface is split between the main work and viewing area with a Control Panel which sits on the right edge of the screen. The Control Panel gives you a choice of opening a single image or a batch of images. By default this Control Panel is attached but you can alter this arrangement if it suits your style of working. Completing this interface is a minimalistic menu bar that initially consists of File, View and Option options.
Whether you opt for a single or batch group of files, the original three menu bar options will be increased. In the case of a single image, an Edit option will be added while batch mode brings with it an Auto Batch option. Selecting a single image is just a matter of following normal Windows conventions as you target a designated file with the full range of graphics formats being supported. Batch mode style of loading doe initially add an extra step as you will need to complete a dialogue box which is appropriately named as the Auto Batch Save Options box.
Various choices will need to be entered or selected with this dialogue box. You can decide whether the images will be saved in a sub-folder of the original or specified target. There is an option to add a suffix or prefix to the original name and select from a range of pre-sets covering female, male or child's face. I did encounter one slightly worrying incident when I opted to stick with the default options for the dialogue box. Out of the three images selected for batch loading, one was misidentified as a woman despite having a file name of maleleft_mc.jpg. This was one of the sample images that came with the product and was most definitely male.
When loading a single image it will be overlaid with a box to select the appropriate gender and whether it is an adult or child with the latter category being new to this version. You will then be shown a side-by-side before and after view of the face. A reasonable attempt will have been made to mark areas of the face. These areas will include nose, mouth, eyes, eyebrow, chin and hairline of the designated face with improvements having been implemented to the detection areas such as much and types of eyeliner styles. These lines and areas can be adjusted using available anchor points.
Running across the top of this dual image view are options to undo/redo, save, link to Facebook, apply various print options, touch up and restore. The touch up brush lets you paint over blemishes with a tool that has adjustable size and strength features. While primarily designed for facial feature, this tool can be used to remove unwanted features such as jewellery.
The right sided Control Panel is now filled with a zoomable image of the current face. A pop-up window will appear with details of the appropriate feature as you mouse cursor hovers over each slider to indicate its effect. This pop-up feature also appears with other aspects of the program to assist users. You can disable this feature if it becomes distracting and annoying as you develop your skill in using the software.
Several features have been enhanced and added to the latest version of Portrait Professional 15. Increasing the scope of this make-over software is it Child mode. With this mode, the various tools have been optimised to deal with the facial characteristics associate with a child's face and its elements.
When dealing with adult faces, there are new full make-over controls that use initiative sliders to produce more natural results. You can apply a bronzing, highlighting and a blusher. Another new aspect is photo realistic mascara along with eye shadow colours, various lipstick colours and texture. Under your control is the application of a skin colouring that can give off a healthy glow, vanilla, illuminating dew and night club look. There is also improved wide angle distortion.
System requirements call for a 1GHz processor with 2GB of RAM (4GB for 64-bit software) with a display of 1024 x 600. Windows users will need to be running on Windows XP and later while Mac users will need OSX 1.6 and later. The standard version is priced at £29.95, Studio edition at £49.95 and the Studio Max at £99.95.